Drive your
car today
A good plan can put the
keys in your hands
Tips on saving for a car
Cut the excess spending: Watch a movie at home, instead of going to the cinema. Look for free things to do for entertainment. Cook at home more. There are so many ways to spend less.
Create a savings goal: Once you start spending wisely, you'll see how much you can save. You may not have to save in big chunks; baby steps can get you there.
Earn more: This may sound difficult; but it's not. You could get a side job, start an online business, ask your boss for a raise, or sell unneeded household items. You could even trade in your old car.
Don't dip into your car savings: Budget so that you never have to use your car deposit savings; all that does is set you back.
Go for what you need: Sure, a sleek sports car could be incredible. But if you can't afford it, don't buy it. Get a car you like at a price you can reasonably afford.
Consider an auto loan: If you think a car is worth getting, but you don't have all the money yet, an auto loan can get you where you need to be. If you're smart about it, you might even be able to get lower interest rates. The JMMB Drive Easy solution is a great place to start.
Don't forget the insurance: It's not just about the car itself. You'll want to factor in car insurance. You won't be able to get anywhere without it. Our Drive Easy solution is a great way to get insurance, along with a loan.
Talk to our experts: We can help you set reasonable savings goals. Which means you can get the car you desire, when you need it most.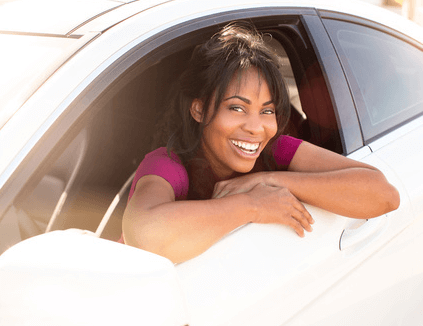 There's an open road in front of you
You have places to be and you have things to do. A car can get you there, but not just any car. You need something reliable; or even something cool. The vehicle you choose is up to you. Just know that, with some discipline and a smart saving strategy, that car is as good as yours.
Saving for a deposit on a car may seem like a tall task. The electricity bill isn't getting cheaper; your child's education is a priority; and groceries are a necessity. But there are still ways to save.
Start by sitting down and making an annual and monthly budget. You may be surprised by what you can actually save when you really look at the numbers. And then, there's no telling where the road can take you.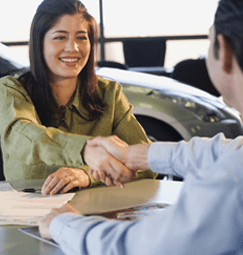 What happens if you don't save for a deposit on a car?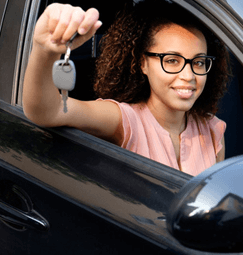 Be ready when the right deal comes.
Helpful Links

Speak with our auto loan experts
Let's make a plan to get your dream car

Want to protect the car of your dreams?
Speak with our auto insurance team today