JMMB Smart Business  (for SMEs)
Optimize your operations
Being a business owner is a full-time job and a role that changes constantly. At JMMB Bank, we offer a new type of partnership. We understand and care about the unique needs that come with operating a business, by offering flexibility, partnership and expert advice to support your successful growth. For you, we've created the Smart Business account.
The JMMB Smart Business solution is an interest- bearing current account, giving you the opportunity to maximize the value of every dollar earned.
Qualifications
Registered Businesses with annual revenue under TT$10M
The benefits
Prevents Commingling of personal and business funds
Account information readily accessed via Moneyline Online Banking
Convenience of cheque books
Overdraft may be secured
Covered by deposit insurance up to TT$125,000
Features
Minimum opening balance TT$1,000.

Business earnings to be credited to account

Standing Orders may be established

Unlimited number of withdrawals or deposits

Interest payable on balances TT$500,000 and over
"I HAVE A START-UP AND JMMB ANSWERED ALL MY QUESTIONS AND HELPED ME THROUGH EVERY STEP OF SETTING UP AN ACCOUNT FOR MY BUSINESS." - tylER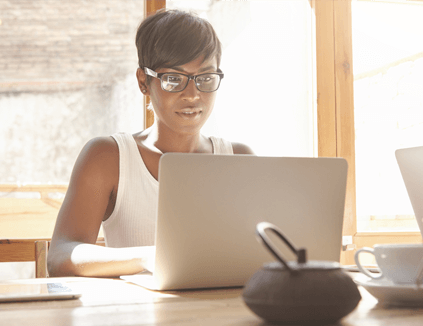 JMMB Smart Business- Corporate 
Optimize your operations
Smart business that needs to manage a high volume of activity at a relatively low cost.
Qualifications
Registered Businesses with annual revenue over and equal to TT$10M
Benefits
Prevents Commingling of personal and business funds
Account information readily accessed via Moneyline Online Banking
Convenience of cheque books
Overdraft may be secured
Covered by deposit insurance up to TT$125,000 (TT$ account only)
Features
Minimum opening balance TT$1,000.

Business earnings to be credited to account

Standing Orders may be established

Unlimited number of withdrawals or deposits

Interest payable on balances TT$500,000 and over