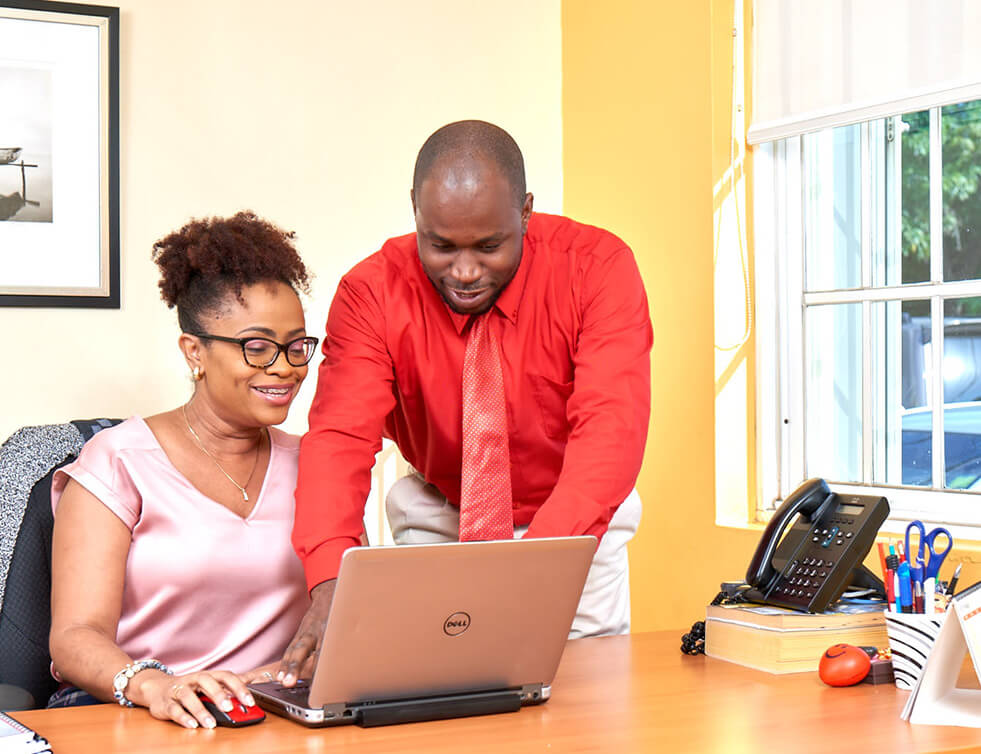 Loan Requirements
After you have been given conditional approval...
1. Two valid picture National Identification* (Valid Passport or National Identification Card)
2. Job Letter – Not older than 3-months old
3. Payslip – Most Recent
4. Proof of Address – Bank Statement, Credit Card Statement, Utility Bill, Rental Agreement etc
Call us at 800-JMMB (5662),  Option 2 for Bank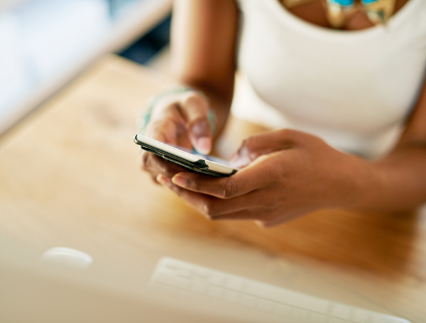 Here's what else you will need
Salary Assignment or Salary Deduction to be obtained
You must be in a permanent position for a minimum of 2 years
Visit any of our four locations 
DSM Plaza, Old Southern Main Road, Chaguanas
30-32 Eastern Main Road, Tunapuna
77 Independence Square South, Port of Spain
SouthPark, Tarouba Link Road, San Fernando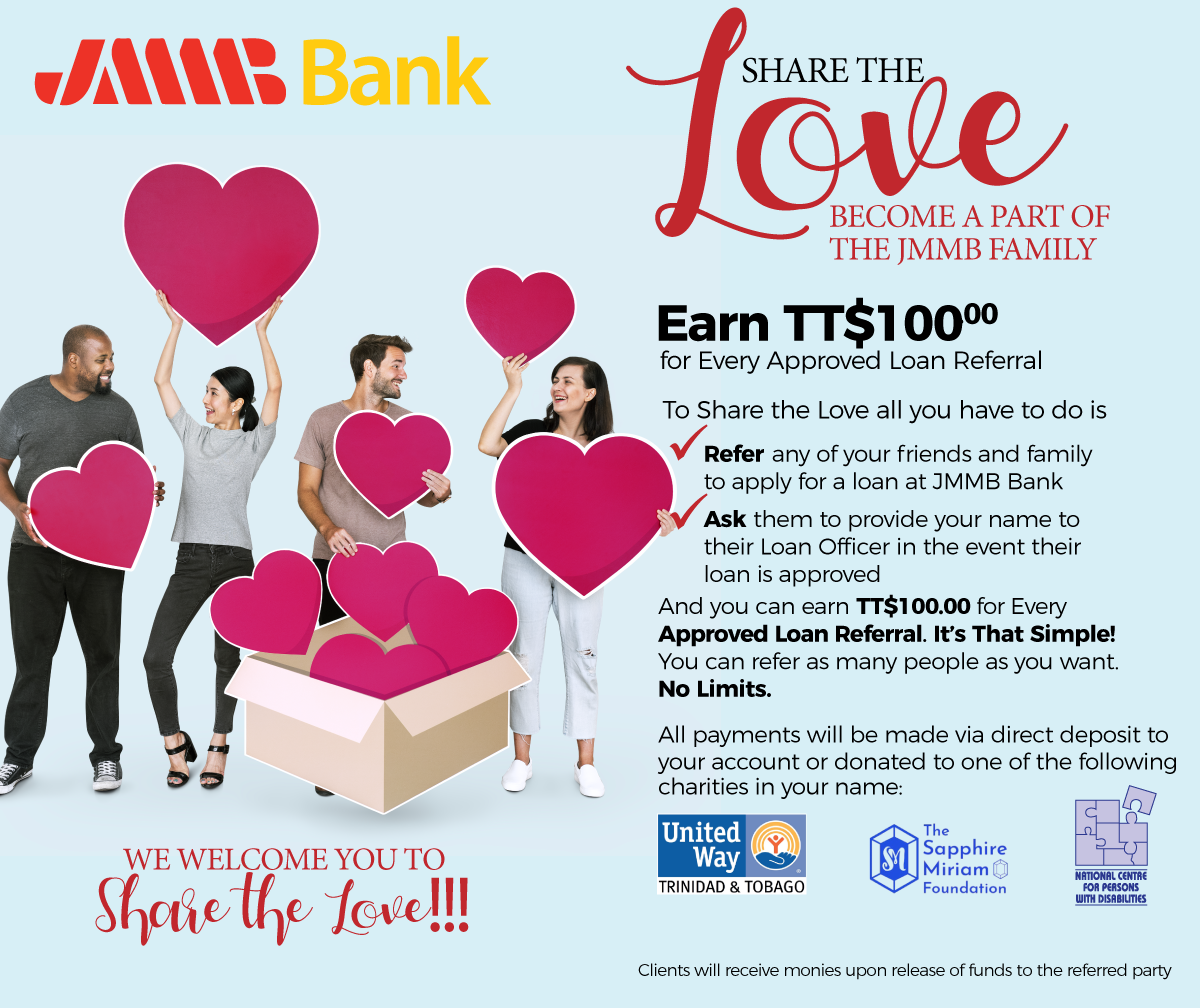 About Our Partners...
United Way Trinidad and Tobago
United Way Trinidad and Tobago (UWTT) is a national non-profit organisation which mobilizes resources to serve Non-Governmental Organisations (NGOs) and Community Based Organisations (CBOs) that deliver social services in Trinidad and Tobago.
National Centre for Persons with Disabilities
The National Centre for Persons with Disabilities (NCPD) is a non-governmental agency (NGO) which promotes equalization for persons with disabilities through training, information, research and consultative services.
The Sapphire Miriam Foundation
The Sapphire Miriam Foundation was founded in 2012 and caters for underprivileged single mothers and children living in south Trinidad. The Sapphire Miriam's main objective is to break the cycle of poverty and abuse among these individuals.

Talk with our financial advisors 
Let's set goals to get you saving in 2022! 
Looking to purchase a used car?