For the times you
need a little extra
Loans can come in handy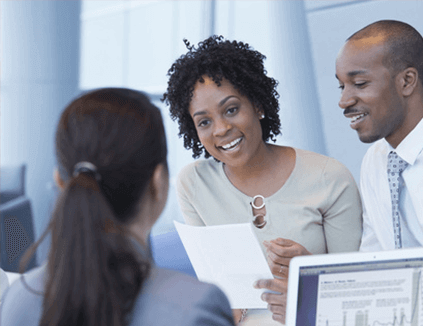 Corporate Investment Banking
Helping you make the right moves, every time
You're a large business who wants to move forward and achieve your goals. We can help. Our Corporate Investment Banking team has well-developed local and regional investor networks. We're large enough to know the world of investment banking inside and out and tight enough to still be nimble.
We'll take the time to get to know your business and identify the best products and services to meet your needs. Our goal is to help you succeed.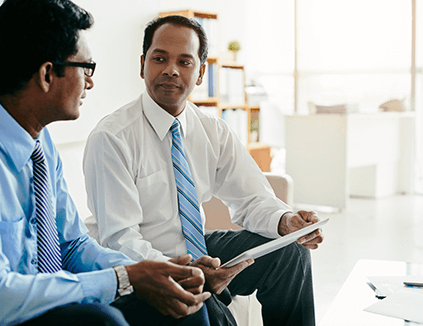 Our suite of Products & Services include:
Liquidity/Working Capital Management

Invoice Discounting Facilities/Factoring – We lend against specific unpaid invoices at an agreed percentage of the invoice's total value
Short-term Demand Loans

(An example, but not limited to) Overdrafts – a loan with or without a fixed maturity date by which time principal is paid in full with interest being paid throughout the loan duration

Financial Advisory Services

Business Analysis – Sound financial advice on business practices
Capital Structure Analysis – Sound financial advice of funding your company

Capital Market Accessibility

Debt Arrangement & Underwriting – An Investment Banking instrument which raises capital from investors by issuing debt securities or equity
Commercial Paper – A short term Money Market instrument issued at a discount from face value
Asset Securitization – Taking long term assets like properties and transforming them into a security which can then be sold to investors

Commercial Mortgage Facilities

Facilities which assist with the purchase of properties for commercial use

Capital Expenditure Financing

Facilities which assist with Capital Expenditure requirements example equipment financing
Interested? Contact our Corporate Investment Banking Executives and learn more.