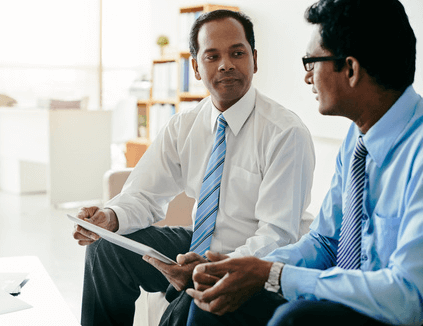 Employment at JMMBTT
Come join the family
At JMMBTT, we are a team. As a team, we want everyone to reach their full potential. That is why our organization is built upon the vision of unconditional love and mutual respect. We believe this vision carries beyond the walls of the financial institution. It is something we bring with us as individuals, to our society, and to our world at large.
We strive to innovate and do good deeds throughout our community. Through charitable and volunteer activities within society, we create a bond that is bigger than just a financial organization. Social responsibility is paramount to creating a better world.
Both inside and outside JMMBTT, we celebrate diversity. We believe in the One-Ness of all things, and believe when that is nurtured and developed, our shared vision becomes stronger. When a conflict exists, we work to achieve a positive outcome.
If you are interested in joining us, be prepared to be creative, to feel excited, to find passion, laughter, and fun. We have created a loving, caring, and honest atmosphere to breed success and goodwill. There should be no fear and no boundaries, only a family environment where we go above and beyond to serve our clients and one another.
Want to join the team? Send us your resume
Share your career profile with us!
Send Applications to:
The Human Resources Department
JMMB Bank (T&T) Limited
DSM Plaza, Old Southern Main Road
Chaguanas
Phone: (868) 800-JMMB (5662)
Email: ttbankcareers@jmmb.com