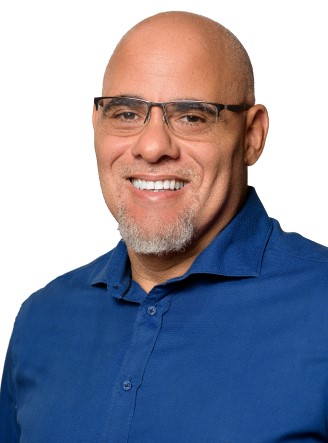 Keith Duncan
Group Chief Executive Officer
"I see my role as one that consistently challenges our team to always seek out and do what is in your best interest, every time."
Keith, after having joined the JMMB team in 1993, became our Deputy Managing Director in the year 2000 and has been our Group CEO since 2005. As our Chief Executive, he drives our overall performance and charts the strategic direction of the Group.
 
He holds the Chartered Financial Analyst (CFA) accreditation, as well as a B.A. in Economics from the University of Western Ontario.
Peta-Gaye Bartley
Group Chief Internal Auditor
"Ensuring that our operations run in accordance with all guidelines means that you can be confident in our commitment."
As a seasoned internal auditor, Peta-Gaye, in her capacity as Chief Internal Auditor, operates as an independent appraiser and leads the ongoing assessment of our accounting, financial, credit and operational activities, across the Group.

 

She holds a Bachelor of Science degree in Accounting and Management Studies from the University of the West Indies, Mona; and certification in internal auditing and fraud examination. Peta-Gaye is also a chartered accountant and a Fellow of the Association of Chartered Certified Accountants.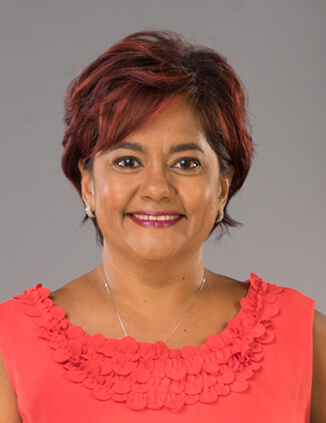 Carolyn DaCosta
Group Chief Compliance Officer
"Each day, all that we do is pinned on one primary focus, your protection; on that, we do not compromise."
Carolyn has served the JMMB Group for over two decades, in several capacities, and has been our Group Company Secretary since 2008. Her overarching responsibilities include ensuring that we comply with standard financial and legal practices.
 
She has an MBA in Finance from Manchester Business School, a Bachelor of Laws degree from the University of London and a Bachelor of Arts degree from the University of the West Indies.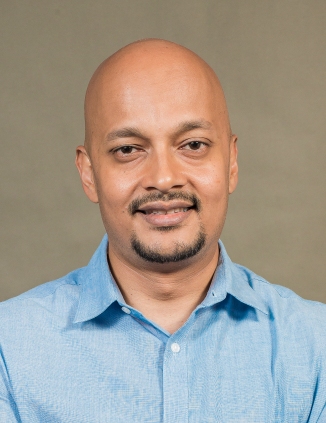 Dereck Rajack
Group Chief Risk Officer
"The conviction that we can support the greater vision for our region and the world drives us to deliver cutting-edge solutions."
Dereck has been the Chief Risk Officer at JMMB Bank Trinidad & Tobago since August 2016  and prior to that played several roles at CMMB (formerly owned by JMMB), First Citizens Bank inclusive of credit risk, market risk and overall business risk management functions.
Donna Duncan-Scott
Group Chief Culture & Human Development Officer
"Our team is privileged to provide loving support to our JMMB family - our team members and our clients alike - in realizing their dreams and their greatness within."
A former Managing Director of JMMB, Donna has been our Group Executive Director of Culture and Leadership Development since 2005. In her role, she leads the design and development of programmes and practices to deepen JMMB's unique values.
 
Donna has a B.Sc. in Engineering, (UWI, St Augustine), and an MBA from the Richard Ivey School of Business from the University of Western Ontario, Canada. She also holds the Chartered Financial Analyst accreditation.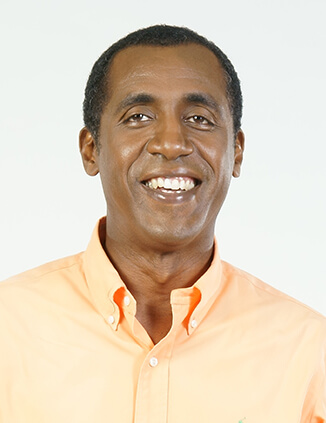 Patrick Ellis
Group Chief Financial Officer
"We create the link between JMMB's operations and its financial performance; our stakeholders, therefore, can remain confident." 
As our Group CFO, Patrick oversees and executes our strategic and financial operations. He also manages the preparation of financial statement, regulatory reporting, assessment of the viability of possible acquisitions, as well as financial risk management of JMMB's operations across the region.
 
Patrick holds an MBA (Finance) from the Manchester Business School; is a Fellow of the Chartered Association of Certified Accountants (U.K.); a Fellow of the Institute of Chartered Accountants of Jamaica; as well as a Certified Public Accountant.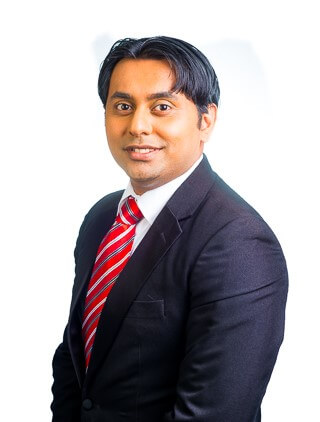 Avinash Bissessar 
Group Chief  Investment Officer
"Knowing that you place your financial future in our hands is a responsibility that we take very seriously."
Avinash Bissessar is a career Treasury professional with 20 years of financial services experience. His experience includes FX corporate solutions, fixed income portfolio and balance sheet management. He is ACCA qualified with a Master's in Business Administration. He currently serves as Country Treasurer for JMMB Trinidad and Tobago Entities. Avinash has a passion for the development of the financial markets from a policy and people perspective.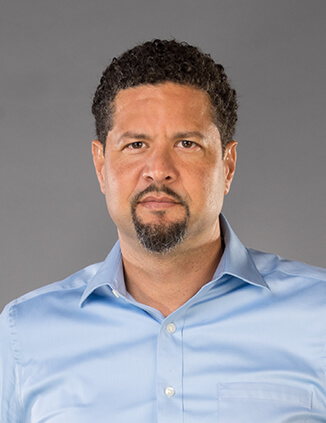 Julian Mair
Group Chief Investment Strategist
"Seeking out and capitalizing on the next big opportunity, to produce a win-win result, is what we do best at JMMB."
Julian brings over 20 years of  experience in the financial services sector to JMMB, in his capacity as our Group Chief Investment Strategist; a role which sees him play a pivotal role in the identification and structuring of major investment opportunities, to benefit of our clients. Julian is the Chairman of the Jamaica Stock Exchange (JSE). He is a founding member and current Vice-President of the Jamaica Securities Dealers Association (JSDA), and also serves various institutions as a director, including JMMB Securities Limited, JMMB International Limited, JMMB Puesto de Bolsa; Factories Corporation of Jamaica; Supreme Ventures Racing and Entertainment Ltd.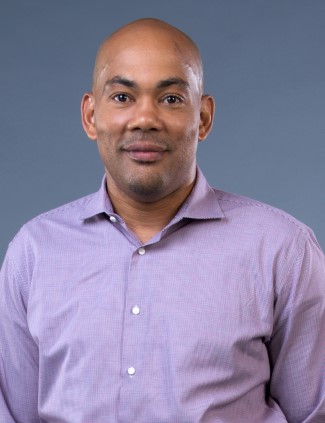 Jerome Smalling
Group Banking Lead
"At JMMB, we don't just offer banking, we provide a complete financial partnership experience, that conforms to your goals and needs."
Jerome joined the JMMB Group team in 2013 as the CEO of the then JMMB Merchant Bank. Boasting an esteemed 25-year career in banking, In his role as CEO of JMMB Bank some of his key functions include: formulating strategic plans, ensuring the development and promotion of products and services, reviewing the Bank's overall financial position, and determining appropriate strategies to achieve sustained profitability and growth.
 
He holds an MBA and a Bachelors degree in Business & Professional Management from the H. Wayne Huizenga Business School, Nova Southeastern University, Florida, USA. Jerome is also a fellow of The Institute of Canadian Bankers and completed executive training at The University of Pennsylvania's Wharton Business School. In addition, he is a member of board of directors for Ports Authority of Jamaica, and the current president of the Jamaica Bankers Association.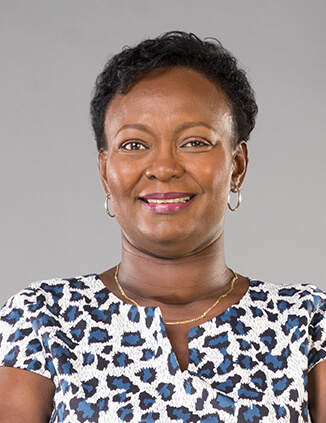 Janet Patrick
Financial Controller - Planning and Strategy
"Our focus on the day-to-day management of the organisation's finances provides a solid foundation for our mutual success."
Janet's role sees her having direct responsibility for the management and preparation of the budgets and forecasts for the Group and its subsidiaries, as well as leading the process of management reporting.
 
She is a Chartered Accountant with a Diploma in Business Administration (Accounting) from the University of Technology (Jamaica).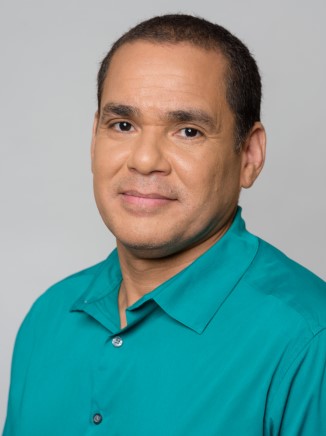 Stephen Shim
Group Information Technology Officer
"The identification and effective use of technology is an important determinant of the future of any modern-day organization; we partner with the management team to do so, in our stakeholders' best interest."
Stephen is charged with leading the development and execution of the IT strategy, and building a robust IT organization to support the business and digital strategies of the group of companies.
 
Stephen has over 20 years' experience in IT both in government and financial services. He has been a JMMB team leader since September 2016, as the Group IT Service Development & Transition Manager, having direct responsibility for software development and software quality assurance.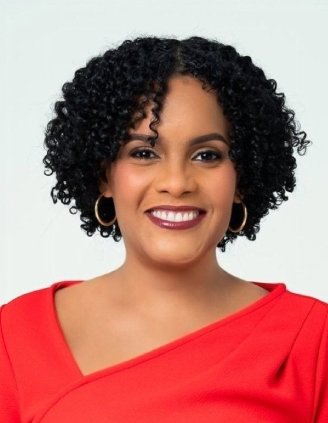 Kerry-Ann Stimpson
Group Chief Marketing Officer
"It is our privilege to always share with you who JMMB really is; an organization that truly has the best interest of all at heart."
Kerry-Ann's role as the Chief Marketing Officer for the Group includes the overall management of marketing strategy development and execution, including in the areas of: digital marketing, corporate communication and media relations; direct marketing; marketing policy creation; and client insight research and management.
 
She has an MBA in Marketing from the Robert H. Smith School of Business, University of Maryland, College Park; and a Bachelor of Science degree in Management Studies from the University of the West Indies.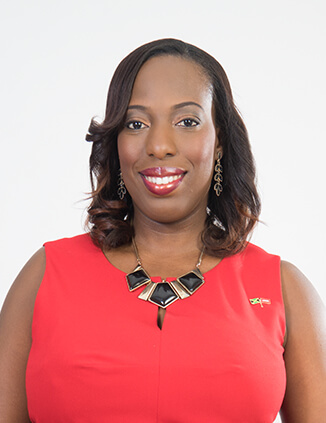 Claudine Tracey
Group Chief Strategy Officer
"We do our best to create value, by providing expert strategy management services to the Group; we win, when you win."
Claudine works with the entire leadership team and the board to create the overall corporate strategy, as well as pilots the Group through the strategic planning process. In addition, she consistently evaluates, manages, shares and executes strategic initiatives that will best support the Group's overall objectives.

 

She has a B.Sc. and an MBA from the University of the West Indies, Mona, in Economics and Psychology and Banking and Finance, respectively; which is complemented by certification in International Risk Management and is an accredited director.