JMMB BANK (TRINIDAD AND TOBAGO) 
BOARD OF DIRECTORS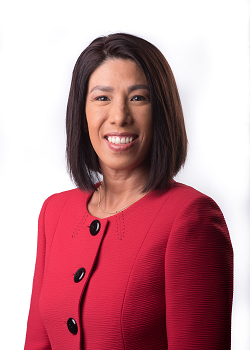 Lorraine Kam - Chairman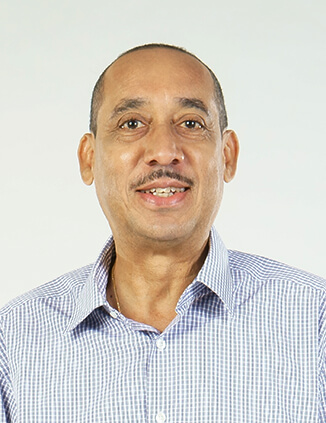 Hugh Duncan - Group Head Capital Markets
"The legacy of our co-founder, Joan Duncan, inspires to carry out her vision; that vision has created a financial group of companies whose values are like no other in the world."
Mr. Hugh Duncan has over 20 years' experience in the energy and financial services sectors. He brings a wealth of knowledge, financial management expertise, and valuable experience, having held senior positions at Citibank (Trinidad) from 1989 to 1998. His international postings included Manila, Philippines, where he served for five years as a senior executive member of Citibank's international staff.
He also held the position of Director, Capital Markets at FirstCaribbean International Bank for the Northern Caribbean region and subsequently Managing Director of Intercommercial Bank Limited from 2006 to 2011.
Mr. Duncan holds an MBA from Concordia University and a Bachelor of Commerce degree from Montreal's George Williams University.
He sits on the Board of JMMB Bank Limited and serves on their Credit and Risk Committees.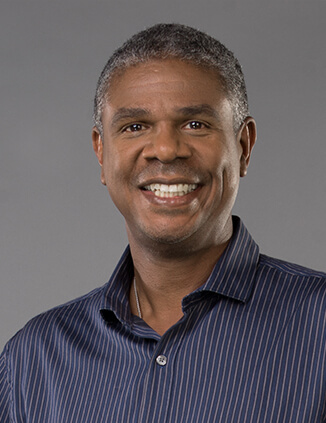 Wayne Sutherland - Director
"Our company was founded by the identification of an opportunity that no one else perhaps thought of or saw as possible; that entrepreneurial spirit continues to play a key part in our success today." 
Mr. Sutherland is the Managing Director of Jamaica Venture Fund Limited, a company that makes venture capital investments. He was appointed to the Board of JMMBTT in 2003 and also served as a Director of Intercommercial Bank Limited, JMMBTT Investments (Trinidad and Tobago) Limited, JMMBTT Securities (T&T) Limited and Intercommercial Trust and Merchant Bank Limited. He is the Chairman of JMMBTT Group Information Systems Committee and also sits on the Nominations and Corporate Governance Committee. A former director of Jamaica's Securities Commission, (now the Financial Services Commission), he is currently chairman of Kencasa Construction & Project Management Limited and the St. Hugh's Preparatory School Board. He sits on several other Boards including Mapco Printers Limited.
Mr. Sutherland holds a Bachelor of Science degree from UWI and an MBA from the Columbia University Graduate School of Business.
John Tang Nian - Director
A career banker with over 42 years experience at Republic Bank Ltd. John Tang Nian retired in 2010.
Over the course of his career, he held many senior management positions in various functions of the bank. Prior to his retirement, he was General Manager – Corporate Operations and Process Improvement, a key member of the executive management team with responsibility for the bank's operational risk management and other key operational/administrative functions. This responsibility also included the group's AML/CFT Compliance. John Tang Nian also served as General Manager – Corporate Business Division, with overall responsibility for the management of the Bank's Corporate Credit and Business Division.
As a member of the Group's Executive Management Team, he had gained valuable skills in Strategic Planning and Enterprise Risk Management. He is also a skilled practitioner in Financial and Credit Analysis and Management Accounting.
He holds a Diploma in Business Management from the University of the West Indies/Institute of Business and over the years has solidified his expertise with significant overseas training, notably the Manchester Business School, UK and the International Banking Summer School in Dublin, Ireland.
Currently Mr. Tang Nian serves as an independent director on the boards of Massy Finance GFC Ltd, JMMB BANK (T&T) LTD, JMMB EXPRESS FINANCE (T&T) LTD and Endeavour Holdings Ltd as well as the Chairman of the board of The Export Import Bank of Trinidad and Tobago Ltd (EXIMBANK).
John is also and avid golf enthusiast on his leisure time.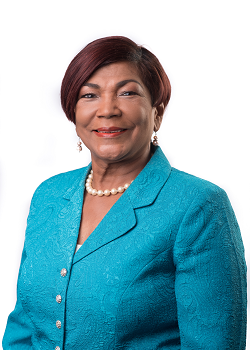 Catherine Kumar - Director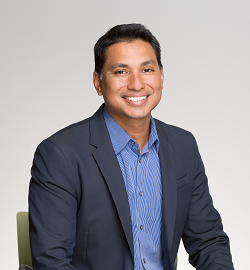 Darren Mohammed - Director
Darren Mohammed is a Senior Manager at Microsoft responsible for the Corporate & Government business across 33 countries, mainly within the Caribbean. Darren is also the Country Representative for Microsoft in Trinidad and Tobago. As more organizations and governments turn to technology to better Engage and Empower people, Optimize Operations and Transform Products & Services, Darren continues to build partnerships throughout the region with entities who are agents for that transformation. Darren has a background in Computer Engineering and has been working in the ICT industry for over 26 years. During that time, the most notable tenures have been 14 years at Microsoft where he has been recognized with several service excellence awards, 6 years of entrepreneurial experience, having built a successful technology startup prior to joining Microsoft and 5 years working for a multi-national Oil & Gas company as a technologist building and supporting upstream apps. He uses that wealth of experience to assist in the development of an ecosystem of technology service companies across this complex geography, with the goal of that ecosystem contributing to the regional GDP. Darren also serves as Independent Director on the board of JMMB Bank and JMMB Express Finance in Trinidad & Tobago and on the regional JMMB Group IS Committee.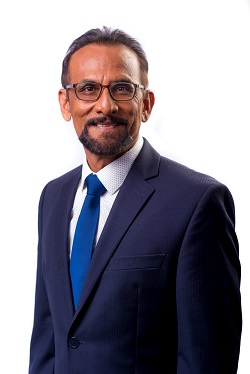 Vijai Ragoonanan - Director
"Life is like riding a bicycle. To keep your BALANCE, you must keep moving."
Vijai Ragoonanan is a Retired Banker with 37 years' experience as a risk management professional specialising the field credit risk. His career in banking was with three of the leading banks in Trinidad during which time he held positions in Branch Management, Commercial and Corporate Banking and Risk Management. A major part of his career was at Republic Financial Holdings Limited for 25 years where he held senior management positions in the risk management function. The last eight years was as the General Manager, Risk Management responsible for the credit function of the Group and a member of the Executive team. He was a member of the Asset Liability Committee and the Enterprise Risk Committee of the Bank. In 2006 he was seconded for one year to the International Finance Corporation (IFC) in Washington, DC as a Senior Investment Officer with the Global Manufacturing and Services Division. While at IFC he worked successfully with Project Teams on the financing for two investment projects: one in Egypt involving the purchase of a large retail establishment and another in Belarus for an A Class Office building. Vijai is a graduate of the University of the West Indies, where he majored in Accounting. His undergraduate degree was a B.Sc. in Management Studies and post graduate degree in M.Sc. Accounting. He is a non-practice member of the Institute of Chartered Accountants of Trinidad and Tobago. He also attended several courses in Risk Management and Credit Risk held by Euromoney. Since retirement in January 2020 Vijai has been providing Financial Consultancy on Real Estate Development projects and Consultancy to CariCRIS, the Caribbean Rating Agency. He joined the Board of JMMB Bank (T&T) Limited and JMMB Express Finance (T&T) Limited effective August 01, 2021.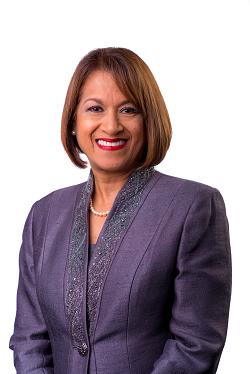 Anna-Maria Garcia-Brooks - Director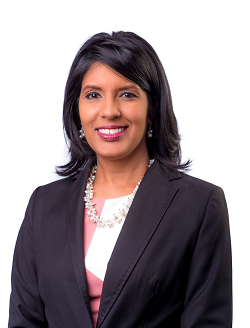 Aliyah Hamel-Smith - Director
Denise Roopnarinesingh
- Corporate Secretary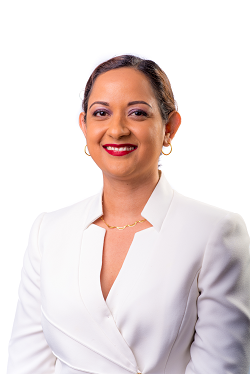 Rachel Maikhoo
- Deputy Corporate Secretary
JMMB Bank ( T & T ) Limited
Lorraine Kam - Chair
Hugh Duncan
Wayne Sutherland
John Tang Nian
Catherine Kumar
Darren Mohammed
Vijai Ragoonanan
Anna-Maria Garcia-Brooks
Aliyah Hamel-Smith
Denise Roopnarinesingh - Corporate Secretary
Rachel Maikhoo – Deputy Corporate Secretary
JMMB Express Finance Limited
Lorraine Kam - Chair
Hugh Duncan
Wayne Sutherland
John Tang Nian
Catherine Kumar
Darren Mohammed
Vijai Ragoonanan
Anna-Maria Garcia-Brooks
Aliyah Hamel-Smith
Denise Roopnarinesingh - Corporate Secretary
Rachel Maikhoo – Deputy Corporate Secretary
JMMB Investments ( Trinidad and Tobago) Limited
Archibald Campbell - Chairman
Kisha Anderson
Keith Duncan
Catherine Kumar
Leonardo Ambrose
Julian Mair
Wayne Sutherland
Carolyn DaCosta - Corporate Secretary
Denise Roopnarinesingh – Deputy Corporate Secretary
JMMB Securities (T & T) Limited
Archibald Campbell - Chairman
Kisha Anderson
Keith Duncan
Catherine Kumar
Leonardo Ambrose
Julian Mair
Wayne Sutherland
Carolyn DaCosta - Corporate Secretary
Denise Roopnarinesingh – Deputy Corporate Secretary