JMMB BANK (TRINIDAD AND TOBAGO) 
BOARD OF DIRECTORS
Lorraine Kam - Chairman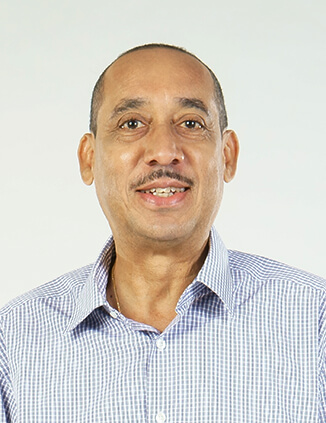 Hugh Duncan - Group Head Capital Markets
"The legacy of our co-founder, Joan Duncan, inspires to carry out her vision; that vision has created a financial group of companies whose values are like no other in the world."
Mr. Hugh Duncan has over 20 years' experience in the energy and financial services sectors. He brings a wealth of knowledge, financial management expertise, and valuable experience, having held senior positions at Citibank (Trinidad) from 1989 to 1998. His international postings included Manila, Philippines, where he served for five years as a senior executive member of Citibank's international staff.
He also held the position of Director, Capital Markets at FirstCaribbean International Bank for the Northern Caribbean region and subsequently Managing Director of Intercommercial Bank Limited from 2006 to 2011.
Mr. Duncan holds an MBA from Concordia University and a Bachelor of Commerce degree from Montreal's George Williams University.
He sits on the Board of JMMB Bank Limited and serves on their Credit and Risk Committees.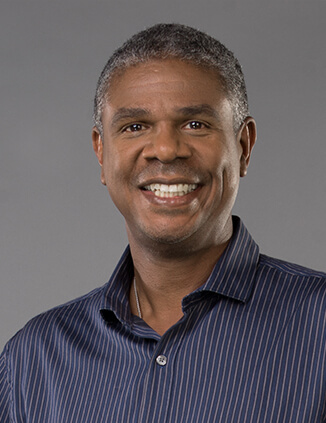 Wayne Sutherland - Director
"Our company was founded by the identification of an opportunity that no one else perhaps thought of or saw as possible; that entrepreneurial spirit continues to play a key part in our success today." 
Mr. Sutherland is the Managing Director of Jamaica Venture Fund Limited, a company that makes venture capital investments. He was appointed to the Board of JMMBTT in 2003 and also served as a Director of Intercommercial Bank Limited, JMMBTT Investments (Trinidad and Tobago) Limited, JMMBTT Securities (T&T) Limited and Intercommercial Trust and Merchant Bank Limited. He is the Chairman of JMMBTT Group Information Systems Committee and also sits on the Nominations and Corporate Governance Committee. A former director of Jamaica's Securities Commission, (now the Financial Services Commission), he is currently chairman of Kencasa Construction & Project Management Limited and the St. Hugh's Preparatory School Board. He sits on several other Boards including Mapco Printers Limited.
Mr. Sutherland holds a Bachelor of Science degree from UWI and an MBA from the Columbia University Graduate School of Business.
John Tang Nian - Director Catherine Kumar - Director Darren Mohammed - Director Vijai Ragoonanan - Director Anna-Maria Garcia-Brooks - Director
Denise Roopnarinesingh
- Corporate Secretary Rachel Maikhoo
- Deputy Corporate Secretary
JMMB Bank ( T & T ) Limited
Lorraine Kam - Chair
Hugh Duncan
Wayne Sutherland
John Tang Nian
Catherine Kumar
Darren Mohammed
Vijai Ragoonanan
Anna-Maria Garcia-Brooks
Denise Roopnarinesingh - Corporate Secretary
Rachel Maikhoo – Deputy Corporate Secretary
JMMB Express Finance Limited
Lorraine Kam - Chair
Hugh Duncan
Wayne Sutherland
John Tang Nian
Catherine Kumar
Darren Mohammed
Vijai Ragoonanan
Anna-Maria Garcia-Brooks
Denise Roopnarinesingh - Corporate Secretary
Rachel Maikhoo – Deputy Corporate Secretary
JMMB Investments ( Trinidad and Tobago) Limited
Archibald Campbell - Chairman
Kisha Anderson
Keith Duncan
Catherine Kumar
Leonardo Ambrose
Julian Mair
Wayne Sutherland
Carolyn DaCosta - Corporate Secretary
Denise Roopnarinesingh – Deputy Corporate Secretary
JMMB Securities (T & T) Limited
Archibald Campbell - Chairman
Kisha Anderson
Keith Duncan
Catherine Kumar
Leonardo Ambrose
Julian Mair
Wayne Sutherland
Carolyn DaCosta - Corporate Secretary
Denise Roopnarinesingh – Deputy Corporate Secretary