JMMB GROUP BOARD OF DIRECTORS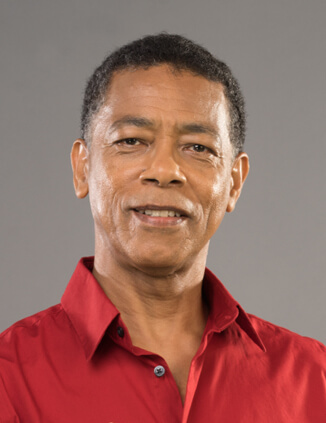 Archibald Campbell - Group Chairman
"Being part of the JMMB board since its inception, I remain humbled by the opportunity to continue to be a part of a company that has unwaveringly stood for the greatness of all human beings."
Archibald chairs the JMMBTT Group Limited Board and also boards several of the subsidiaries.
He is a Director of JMMBTT Merchant Bank Limited and a Director of the Bank's Credit Committee. He is a past president of the Institute of Chartered Accountants of Jamaica and has served as an accounting expert in arbitration as well as a Director of several companies.
Archibald served the Company as Deputy Chairman from 2004 - 2016 prior to being appointed to Group Chairman.
He holds both a Masters and Bachelor of Science degrees in Accounting at the University of the West Indies.
He is a board member of the following subsidiaries: JMMBTT Insurance Brokers Limited, JMMBTT Securities Limited, JMMBTT Money Transfer Limited, JMMBTT Fund Managers Limited, JMMBTT Limited, Capital & Credit Securities Limited, JMMBTT Puesto de Bolsa, S.A., Intercommercial Bank Limited, and Intercommercial Trust and Merchant Bank Limited, JMMBTT Investments (Trinidad and Tobago) Limited, JMMBTT Securities (T&T) Limited, and JMMBTT Bank (T&T) Limited, JMMBTT Money Market Brokers (Trinidad & Tobago) Limited, JMMBTT International Limited. He also chairs the Board of Trustees of the JMMBTT Pension Fund and the Risk, Audit and Finance committees of JMMBTT Board.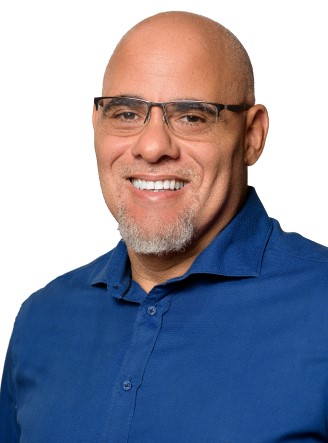 Keith Duncan - Group Chief Executive Officer
"I see my role as one that consistently challenges our team to always seek out and do what is in your best interest, every time."
Keith, after having joined the JMMB team in 1993, became our Deputy Managing Director in the year 2000 and has been our Group CEO since 2005. As our Chief Executive, he drives our overall performance and charts the strategic direction of the Group.
 
He holds the Chartered Financial Analyst (CFA) accreditation, as well as a B.A. in Economics from the University of Western Ontario.
Andrew B. Cocking - Director
"Leveraging key business opportunities, to the benefit of all stakeholders, is also an important part of how we guide the organisation. Our goal is to generate the best possible return."
A stalwart in the financial sector boasting almost three decades of experience, Andrew Cocking is currently an independent financial consultant. His financial journey includes senior management positions at the former Capital & Credit Financial Group (CCFG), which he co-founded with other shareholders. He also worked with the defunct Issa Trust & Merchant Bank, now a part of the Sagicor Group. Following a four-year stint at Manufacturer Merchant Bank as Vice President, Investments, Marketing and Credit, Mr. Cocking's career led him to Pan-Caribbean Merchant Bank Limited. He also held management positions at Jamaica Citizens Bank Limited and Citibank N.A. Jamaica.
In recognition of his distinguished career in finance, he received a Citation of Appreciation to salute his outstanding service as President of the Association of Licensed Financial Institutions.
A trained engineer, he received a Bachelor of Science degree from Howard University and later pursued a Master of Science in Management and Public Policy from Carnegie Mellon University. Andrew has served as a director on numerous boards including JMMBTT Remittance Limited, CAAC2000 (Carrier Air Conditioning Local Distributor) and Kidney Kids Foundation.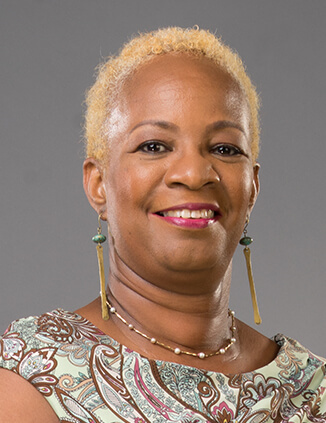 Anne Crick, Ph.D. - Director
"Corporate governance is the means by which we stay true to who we are as a company, rooted in unconditional love and mutual respect, for all our stakeholders and governing institutions."
Appointed to the JMMB Board in 2006, Dr. Crick chairs the Human Resource, Nominations and Corporate Governance Committees. She is an active member of the Jamaica Customer Service Association and an Honorary Fellow of the Jamaica Institute of Management. She is also a Senior Lecturer at UWI and a former Associate Dean and former Head of Department for the Centre of Hospitality and Tourism Management (Nassau) and the Department of Management Studies (Mona).
Anne Crick holds a B.Sc. in Hotel Management from the University of the West Indies, an M.Sc. (Hons.) from Pennsylvania State University, and Ph.D. in Organisational Management from Rutgers State University.
She values the development of youth, client care, integrity, and trustworthiness.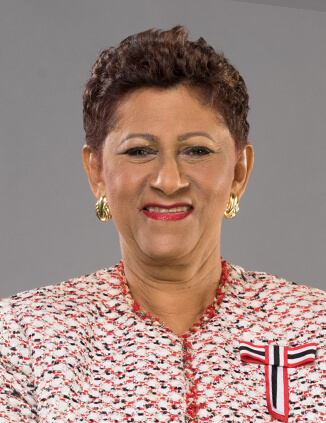 Patricia Dailey-Smith
"Ensuring that we maintain transparency in our operations and reporting is consistent with one of our core values - integrity."
As an experienced auditing and accounting professional, Patricia chairs the finance committee and also sits on the audit Committee.
In addition to being a holder of a Bachelor of Science degree in Management Studies from The University of the West Indies, Mona, Dailey-Smith is a certificated professional including the prestigious, Association of Chartered Certified Accountants (ACCA).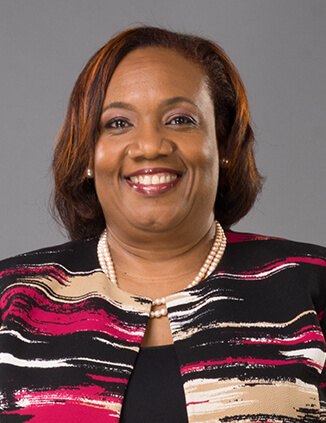 Audrey Deer-Williams, MBA - Director
"Sound corporate governance creates an environment in which there is balance among all stakeholder interests, thus enabling the achievement of individual, organisational and societal goals through the power within each JMMB team member."
Mrs. Deer-Williams is a financial management professional who has amassed almost three decades of experience through a diverse career path. She is currently Senior Director, Investments at National Insurance Fund where she is responsible for developing and executing strategies to grow the investment portfolio, currently valued over $70 Billion.
She previously worked at the Atlanta-based, Duncan Business Finance as an accountant. Additionally, she served as an operations coordinator and later financial analyst at two US-based companies. Prior to her stints in the USA, she worked with several local companies including the National Insurance Fund, First Cumberland Ja Stockbrokers and the Urban Development Corporation.
Mrs. Deer-Williams holds a Masters in Business Administration from Manchester Business School and a Bachelor of Science degree with a double major in Economics and Accounting from the University of the West Indies, Mona. An active member of the Church of the Transfiguration, with a strong desire to give back to the community, she currently serves as Chair of the church's outreach programmes. Additionally, she serves as a director on several Boards including: Joan Duncan Foundation, Sweet River Abbatoir and Supplies Limited, National Insurance Fund and a number of its subsidiaries.
Donna Duncan-Scott - Group Executive Director, Culture & Human Development
"At the heart of any leadership framework, must be an unconditional love of people; our shareholders, our team members, our clients and our communities."
A true visionary and possibility thinker, Donna is guided by the philosophy that: "We were born to manifest the glory of God. It is not just in some of us; it is in everyone of us". She is committed to sharing this fundamental truth in all aspects of her life.
Since 2005, she has infused her zeal for empowerment and transformation into her role as Group Executive Director of Culture and Leadership Development. Currently, she leads the design and development of programmes and practices to deepen JMMBTT's unique culture of being in the world of team members and clients and having their best interest at heart.
Donna has a B.Sc. in Engineering, (UWI, St Augustine), and an MBA from the Richard Ivey School of Business at the University of Western Ontario, Canada. She holds the distinguished Chartered Financial Analyst accreditation.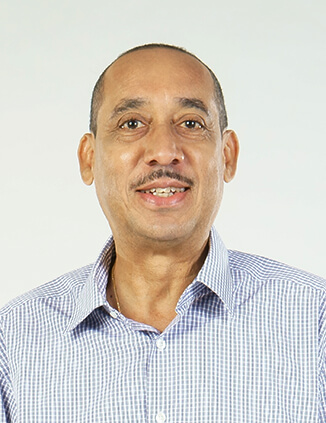 Hugh Duncan - Group Head Capital Markets
"The legacy of our co-founder, Joan Duncan, inspires to carry out her vision; that vision has created a financial group of companies whose values are like no other in the world."
Mr. Hugh Duncan has over 20 years' experience in the energy and financial services sectors. He brings a wealth of knowledge, financial management expertise, and valuable experience, having held senior positions at Citibank (Trinidad) from 1989 to 1998. His international postings included Manila, Philippines, where he served for five years as a senior executive member of Citibank's international staff.
He also held the position of Director, Capital Markets at FirstCaribbean International Bank for the Northern Caribbean region and subsequently Managing Director of Intercommercial Bank Group Limited from 2006 to 2011.
Mr. Duncan holds an MBA from Concordia University and a Bachelor of Commerce degree from Montreal's George Williams University.
He sits on the Board of Intercommercial Bank Limited and serves on their Credit and Risk Committees.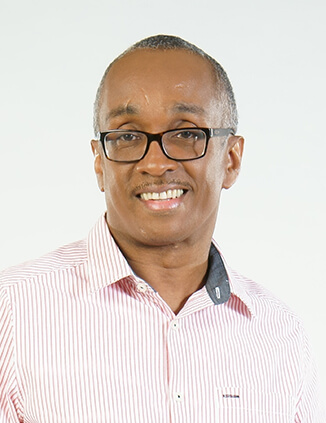 Dennis L. Harris - Director
"JMMB stands for love, equality and fairness; our role in governing this great company is to ensure that we remain true to what we stand for."
Mr. Harris was appointed to the JMMBTT Board in January 2000 and sits on the Human Resource, Audit, Finance, Risk, Nominations, and Corporate Governance committees. He Is also the chairman of JMMBTT Merchant Bank Limited.
In 2011, he assumed the position of Managing Director of Unicomer Jamaica (Courts), building on the strong track record established while he was the Regional Finance Director for Courts Jamaica Limited's operations in the Caribbean with specific responsibility for Finance, Treasury, Credit and Information Technology.
He also serves as a director on the Board of Unicomer Jamaica Limited and CGM Gallagher Group Limited and is a Chartered Accountant.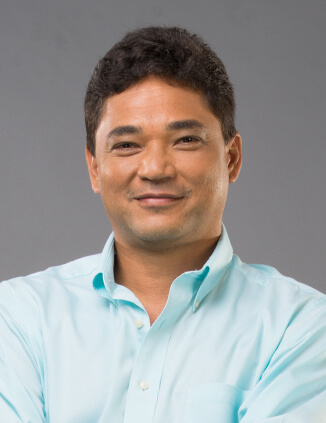 Reece Kong, BSc - Director
"The identification and effective use of technology is an important determinant of the future of any modern day organisation; we partner with the management team to do so, in our stakeholders' best interest."
With over two decades of experience as an information technology professional, Reece Kong is now the Managing Director and founder of RMP & Associates Limited, an information technology company that provides technological expertise to various government agencies, financial institutions and other corporate entities. Prior to forming his own company in 1997, Mr. Kong held several senior positions at Advanced Integrated Systems (AIS) and was also a part of the technical team at Kingston Terminal Operators Limited. 
He holds a Bachelor of Science degree from Nova South University and is a proud Calabar alumnus. His expertise is enhanced by certification in AIX Systems Support, Programmer for Java and by training in a range of information technology programmes among them C-programming, database administration and design, structured query language and UNIX system administration among others.
Leighton McKnight
"Unconditional love, mutual respect and accountability are values that the JMMB Group stands for; and, as a director, I seek to ensure that the company remains true to these core values and its Vision of Love, so that we can positively impact lives and serve in the best interest of all."
Leighton is not only a director of JMMB Group Limited, he is also a director of JMMB Financial Holdings Limited.  
He holds a bachelor of science degree (honors) in management studies from the UWI, Mona, and chartered accountant designation. He is a fellow member of both the Institute of Chartered Accountants of Jamaica and the Association of Chartered Certified Accountants.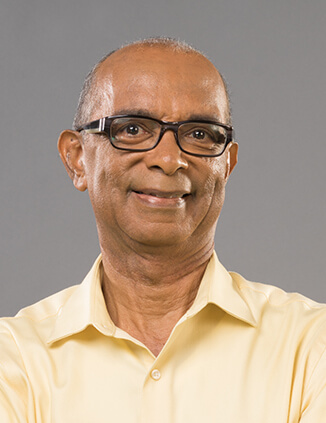 H. Wayne Powell - Director
"Effective corporate governance is an imperative in maintaining an orderly framework for the conduct of the Group's affairs, within the context of the various regulatory environments, while furthering the interests of our diverse overarching constituencies of employees, clients, shareholders and the communities in which JMMB operates."
Wayne sits on the Board of Directors of JMMB Bank (Jamaica) Limited Board, in addition to serving as a Director on the JMMB Group Board. He also serves on the Bank's Credit Committee; and the Culture & Human Development Committees.
He holds a Master of Business Administration (MBA) from Barry University; and is an Associate of the Chartered Institute of Bankers, London (ACIB), acquired through the University of Technology. A proud alumnus of Manchester High School, he also has several other professional certifications.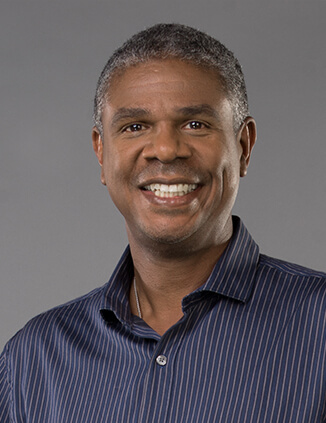 Wayne Sutherland - Director
"Our company was founded by the identification of an opportunity that no one else perhaps thought of or saw as possible; that entrepreneurial spirit continues to play a key part in our success today." 
Mr. Sutherland is the Managing Director of Jamaica Venture Fund Limited, a company that makes venture capital investments. He was appointed to the Board of JMMBTT in 2003 and also serves as a Director of Intercommercial Bank Limited, JMMBTT Investments (Trinidad and Tobago) Limited, JMMBTT Securities (T&T) Limited and Intercommercial Trust and Merchant Bank Limited. He is the Chairman of JMMBTT Group Information Systems Committee and also sits on the Nominations and Corporate Governance Committee. A former director of Jamaica's Securities Commission, (now the Financial Services Commission), he is currently chairman of Kencasa Construction & Project Management Limited and the St.Hugh's Preparatory School Board. He sits on several other Boards including Mapco Printers Limited.
Mr. Sutherland holds a Bachelor of Science degree from UWI and an MBA from the Columbia University Graduate School of Business.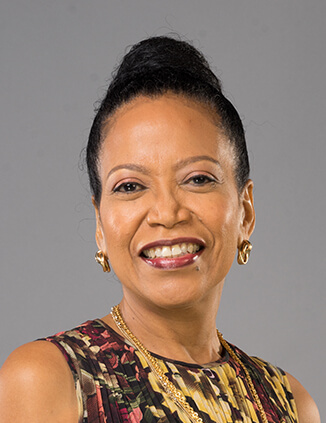 Audrey Welds, LL.B - Director
"As directors, we partner with the organisation's executives, by mutually-challenging each other to think 'outside the box', in the creation of win-win strategies."
Mrs. Audrey Welds has had a distinguished legal career encompassing both the private and public sector. She is now an academic boasting over a decade of experience in teaching legal courses at both the undergraduate and graduate levels at UWI, Mona. In her academic capacity, Welds has contributed to growing the body of knowledge in the field through several publications and participation in local and regional conferences.
Admitted to the Jamaican Bar in 1983, Welds' legal career began as an Associate at Rattray, Patterson, Rattray, Attorneys-at-law. She transitioned to the Bank of Jamaica as Assistant Director and Director (Legal) and subsequently to Mutual Security Bank serving as Assistant Manager, Legal Department and Assistant Corporate Secretary, before becoming a Partner in the Commercial Law Department at DunnCox, Attorneys-at-law. She holds a Bachelor of Law (LL.B) degree from UWI, Mona, a Certificate of Legal Education from the Norman Manley Law School and a Master of Law (LL.M) from the University of London.
An active member of the legal fraternity, she is a member of several subcommittees of the Jamaican Bar Association. In addition, she has served on the boards of various local companies and educational institutions.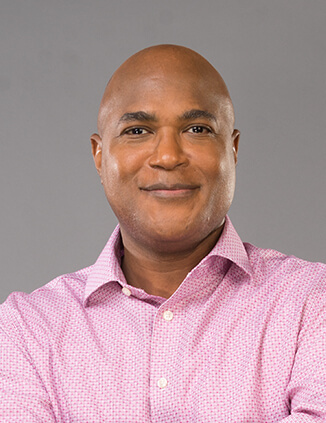 V. Andrew Whyte - Director
"Corporate Governance defines the responsibilities of and the boundaries in which the board, management and team members operate."
Mr. Whyte sits on the Group's Audit, Finance, Risk and Nominations and Corporate Governance Committees. He is also a director of JMMBTT Merchant Bank Limited and chairs the bank's Audit Committee. He is the Group Treasurer at Jamaica Producers Group (JPG) and chairs the Board of Trustees of the JPG Pension Plan.
Mr Whyte also chairs the Board of Management of Emmanuel Christian Academy. Mr. Whyte holds an MBA in Finance and Economics and a BSc in Chemical Engineering.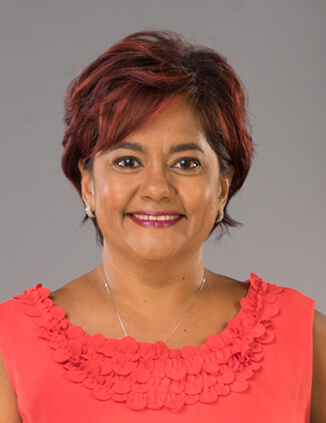 Carolyn DaCosta - Company Secretary
"We are always sensitive to the fact that, in enabling good corporate governance, we must balance the best interests of all our stakeholders."
Carolyn has provided the JMMBTT Group with two decades of stellar service, beginning her stint in 1995 as a Branch Supervisor.
She has held several senior positions including Branch Manager for JMMBTT's flagship location, Settlement Manager, Technical Operations and Compliance Manager. She has operated in the role of Group Company Secretary since 2008. In this capacity, she has overarching responsibility for ensuring that the organisation complies with standard financial and legal practices and maintains the defined standards of corporate governance. As such, she oversees the establishment, implementation and monitoring of the Group's compliance and regulatory framework.
In keeping with JMMBTT's commitment to effective corporate governance, she ensures the compliance of all relevant statutory and regulatory requirements, as well as the management of the internal audit process, monitoring changes in relevant legislation and the regulatory environment and taking appropriate action.
Carolyn's professional qualifications include a Bachelor of Laws from the University of London, A Bachelor of Arts from the University of the West Indies, and an MBA in Finance from the Manchester Business School. Additionally, she is a Fellow Member of the International Compliance Association and a Justice of the Peace for the parish of St. Catherine.
JMMB Bank ( T & T ) Limited
Lorraine Kam - Chair
Hugh Duncan
Wayne Sutherland
John Tang Nian
Catherine Kumar
Darren Mohammed
Vijai Ragoonanan
Anna-Maria Garcia-Brooks
Rachel Maikhoo – Corporate Secretary
JMMB Express Finance Limited
Lorraine Kam - Chair
Hugh Duncan
Wayne Sutherland
John Tang Nian
Catherine Kumar
Darren Mohammed
Vijai Ragoonanan
Anna-Maria Garcia-Brooks
Rachel Maikhoo – Corporate Secretary
JMMB Investments ( Trinidad and Tobago) Limited
Archibald Campbell - Chairman
Kisha Anderson
Keith Duncan
Catherine Kumar
Leonardo Ambrose
Julian Mair
Wayne Sutherland
Carolyn DaCosta - Corporate Secretary
Rachel Maikhoo – Deputy Corporate Secretary
JMMB Securities (T & T) Limited
Archibald Campbell - Chairman
Kisha Anderson
Keith Duncan
Catherine Kumar
Leonardo Ambrose
Julian Mair
Wayne Sutherland
Carolyn DaCosta - Corporate Secretary
Rachel Maikhoo – Deputy Corporate Secretary