Economic Pulse
The Economic Pulse provides pertinent economic updates to keep you, the investor, informed. The research publication addresses issues of relevance to local investors, including macroeconomic and budget updates, as well as regional and international factors that may or may not directly impact Trinidad and Tobago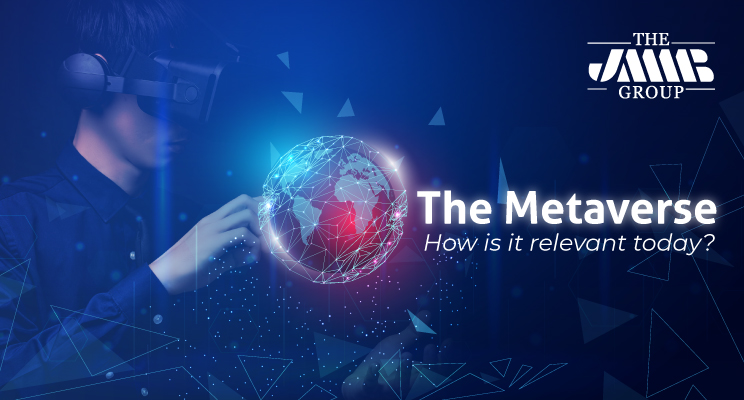 The Metaverse
by Laura Rajcoomar
The metaverse can be simply described as a highly immersive, shared digital space where individuals can socialize, engage in commerce, work and game,among other things. The idea of the metaverse is that it will create new online spaces in which people interactions can be more multi-dimensional, where users are able to immerse themselves in digital content rather than simply viewing it.
Vice President of Simulation Technology at NVIDIA (NVDA) explains that "the metaverse will become a platform that isn't tied to any one app or any single place, digital or real. Just as virtual places will be persistent, so will the objects and identities of those moving through them, allowing digital goods and identities to move from one virtual world to another, and even into our world, with augmented reality (AR)."
Why is the Metaverse relevant right now?
The accelerated interest in the metaverse may be a direct result of the Covid-19 pandemic. As a result of remote working and online schooling, there has been increased demand for ways to make online interaction more lifelike.
Which companies should I invest in to gain exposure to the metaverse?
Meta (MVRS), formerly known as Facebook has been at the forefront in the push to develop the metaverse. Significant investments made by MVRS includes their 2014 acquisition of Oculus. The leadership of Meta is seeking to build a virtual world where digital avatars connect through work, travel
or entertainment using Virtual Reality (VR) headsets.
Microsoft (MSFT), another leader in metaverse development already uses holograms and is developing mixed and extended reality (XR) applications with its Microsoft Mesh platform, which combine the real world with AR and VR.
Roblox (RBLX) is a global gaming platform. It houses scores of user-generated role-playing games including Bloxburg and Brookhaven, where users can build homes, work and play out scenarios.
 
Shopify (SHOP) made two major investments this year which fit with the potential for metaverse commerce. They acquired Primer, an AR app, which gives SHOP a powerful tool that subscribers can use to build-out potential stores or shopping experiences in the digital world. SHOP also launched an NFT platform that will allow digital creators to sell art and other content directly to consumers.
There are many other options for investing in the metaverse, including Matterport (MTTR), Unity (U), Nvidia (NVDA), Google (GOOGL), just to name a few. Investors who want diversified access to the metaverse can also invest through ETFs like the Roundhill Ball Metaverse ETF (META).
Interested in trading? Call us at 229-JMMB (5662) or submit your info here
DISCLAIMER:
This presentation is neither an offer to sell nor a solicitation of an offer to buy any security or any fund managed by us. Any offering is made only pursuant to the relevant offering memorandum together with the relevant subscription agreement, both of which should be read in their entirety. No offer to sell securities will be made prior to the receipt of these documents by the offeree and no offer to purchase securities will be accepted prior to completion of all appropriate documentation. Past performance of a fund or other security or portfolio of securities is no guarantee as to its performance in the future.
Please contact your JMMB Investment Advisor prior to making any investment decision.