Financial Services, with a core of love
We started in 1992 as the first money market broker in Jamaica. Now, we have over 220,000 clients across our operations in Jamaica, Trinidad and Tobago, and the Dominican Republic. A lot has evolved over the years, but one thing that hasn't is our core philosophy: love motivates us to serve our clients and they are always at the heart of what we do.
The four pillars of our values are love, ethics, credibility, and togetherness. These are the things that have sustained us as both a people and a financial institution. It is our duty to always act out of genuine intention and respect for our clients and it is our mission to help guide them to their financial objectives. We are experienced, strategic, and hard-working as an institution. And part of that is always staying happy and positive as an organization.
We are a financial institution, but our core is love. It's been this way since the day we started, and no matter what else changes, we will not.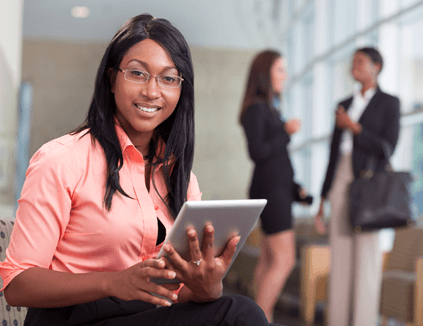 Our Mission
We built Jamaica's first money market with the goal of maximizing client satisfaction through exceptional care and world class financial expertise. For us, our patrons are always "clients" and never "customers". Every person who walks in our door receives the best advice and our full attention.  
We use four pillars to guide our service: solidity, ethics, credibility and openness. You can see these in everything we do and everything we are.
Most of all, we strive to build a dynamic, international, multifaceted financial group with a core of love. We want our team members and our clients to always be productive, creative, happy and fulfilled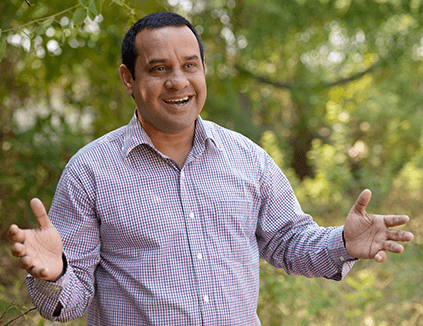 Our Central Ethos
Every person on earth is a loving being. Everything we do is centered around that belief.
For our organization, we want to build a place where team players can achieve their full potential. We strive for the holistic development of each individual team member. We encourage them to chase their dreams into the infinite and use their skills to aid themselves, our society, and the universe as a whole. Sharing these ideas is an essential part of the JMMB DNA.
We build this culture out of unconditional love and mutual respect. This culture motivates the JMMB team to see our clients as a very special part of our family. We are all loving; if we tap into that energy, everything is possible.
As we've grown, maintaining the integrity of our philosophy has posed a unique challenge. The only way to keep our energy alive is through social responsibility. As an organization, we are actively and publicly involved in charitable and voluntary activities throughout society. It is our way of linking to the wider chain.
With this perspective, the JMMB team recognizes diversity, while celebrating differences among team members, There are more commonalities than differences between us. When this 'One-Ness' is accepted, nurtured and developed, we authentically embrace our shared vision.
JMMB is committed to life in all its abundance. Our team members recognize the inter-relatedness of all life and embrace it. In keeping with this, JMMB is committed to conservation, preservation, and sustenance of the natural environment in order to ensure sustainable development.
We like to think of our atmosphere as an energy field where overlapping circles of creativity, passion, excitement, fun and laughter coexist in a dynamic process. This elevates us to higher and higher levels of self-actualization and a more profound understanding of the nature of love.
Here, we share values openly and create balance between work and life. Here, there is no fear, no limitations, no boundaries. Everyone here is genuine, therefore, everyone is safe to grow and develop.
We envision JMMB as the premier financial institution of its kind: successful, professionally managed, with team members giving exceptional client care and striving to achieve excellence in all areas of life. Team members see JMMB continuing to expand beyond Jamaica, retaining its spiritual characteristics and developing the disciplines required for success.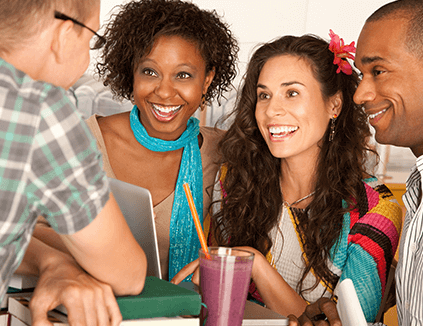 Empowerment Through Excellent Client Care
We aspire to be the undisputed leader in client care, through Love, Integrity, Fun and Togetherness. Full Stop.
 
We promise to:
Be solution oriented. Your instructions are followed and your business is done the first time around.
Be exemplary by delivering efficient and prompt service, anticipating your needs, and exceeding your expectations.
Be transparent through open communication, keeping you informed and delighted.
Act with integrity and care, value your feedback, and respond with urgency. We are responsible for all your interactions, delivering timely resolutions.
Live our Mission & Vision through personalized attention and memorable experiences. You will feel the love of our team.
Enrich the quality of your life through financial planning, and sound investments. We are dedicated to your empowerment.
Celebrate with you when you attain your goals, sharing fun and togetherness.
Share our success with both you and our team members as we grow. This is the power of our values.
Be in your world, coming from a place of love and understanding. Every time.
Milestones:
Jamaica Money Market Brokers (JMMB) opened for business in November 1992, as the first money market broker in Jamaica.
In October 2007, JMMB Puesto de Bolsa opened its doors in the Dominican Republic.
On June 29, 2012, JMMB acquired the Capital & Credit Financial Group (CCFG) in Jamaica, allowing JMMB to offer merchant banking, remittance, and unit trust products and services.
JMMB gained full ownership of the Intercommercial Bank Limited (IBL) Group in 2013.
Launch of JMMB Investsments through the acquisition of AIC Securities 2013/2014.
Jamaica Money Market Brokers Limited, under an approved Scheme of Arrangement, was delisted from the Jamaica Stock Exchange (JSE), Barbados Stock Exchange (BSE) and Trinidad and Tobago Stock Exchange (TTSE), and relisted as JMMB Group Limited on April 13, 2015.
On May 2, 2016, IBL Bank was rebranded JMMB Bank (T&T) Ltd.
Launch of JMMB Express Finance (T&T) Limited on September 12th 2018.