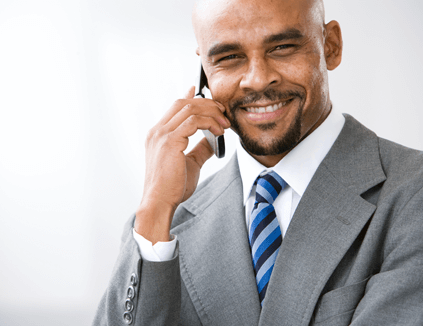 Start Investing Today... 
The Right Partner Makes All The Difference
Maybe you are new to investing or you are an expert, JMMB is the right partner for you. 
We have a genuine desire to see you and your family succeed.
Partner with us. Let's invest in your future together.
Call our Investment Advisors Today at 224- (JMMB) 5662 
Not sure what solutions you are interested in? Click here to learn more. 
All you need to do is come in to complete our application forms, and remember to bring the following:
One (1) form of  National Identification (1)Passport; 2)National ID or; 3)Driver's Permit (to be accepted as the only form of ID if accompanied by a Birth Certificate)

Proof of address (Utility bill, bank statement) Not older than six (6) months 

Proof of employment (job letter or a recent payslip), if self-employed, 6 months' worth of bank statements to show deposits.

If retired, NIS Slip, Pension Statement or bank statements showing the Pension

Foreign Clients- for persons residing outside of Trinidad and Tobago, in addition to all requirements stated above
must also provide a Bank Reference. (Where the bank reference cannot be obtained, copies or originals of the client's bank statements (for the last six (6) months) from its foreign bank is required)

A cheque for at least TT$2,500
Account Opening Requirements for companies: 
 Audited Financial Statements- for the last 3 financial years or management accounts for self-employed persons and businesses which have been in operation for more than three years or three-year estimates of income for self-employed persons and businesses which have been in operation for less than three years. (For self-employed persons-six months, bank statement may be requested.)
Annual Return - Most current
Directors and other Officers of a Company - One (1) form of picture identification (which indicates nationality) should be obtained for all Directors, Company's Secretary, Beneficial Owners, Partners, Owners and Authorized Signatories.
Letter on the company letterhead stating the authorized signatories for the account with specimen signatures and a List of all Directors.
Board Resolution for investment as evidence of the authority to enter into the business relationship and authorizing the account signatories.
 Articles of Incorporation.
 Certificate of Incorporation or Certificate of continuance.
Notice of Address of Registered Office.
 Notice of Change of Directors (where applicable).
Articles of Continuance (applicable, only if Companies incorporated before April 1997).
Certificate of Continuance (applicable only if Companies incorporated before April 1997).
 Notice of Secretary.
By-Laws - (applicable to Companies incorporated after April 1997)-where applicable-if there are no Bylaws, indicate same on the certificate to be signed by the President/Director and Secretary of the Company.
 Identify and verify persons (Beneficial Owners) - with a substantial interest (10% or more) in the issued and outstanding share capital of the customer in order to understand the customer's ownership and control structure (One (1) form of identification to be provided).
 Company Stamp.