JMMB INVESTMENTS (TRINIDAD AND TOBAGO) BOARD OF DIRECTORS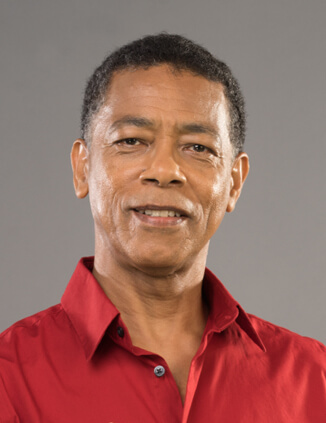 Archibald Campbell - Group Chairman
"Being part of the JMMB board since its inception, I remain humbled by the opportunity to continue to be a part of a company that has unwaveringly stood for the greatness of all human beings."
Archibald chairs the JMMBTT Group Limited Board and also boards several of the subsidiaries.
He is a Director of JMMBTT Merchant Bank Limited and a Director of the Bank's Credit Committee. He is a past president of the Institute of Chartered Accountants of Jamaica and has served as an accounting expert in arbitration as well as a Director of several companies.
Archibald served the Company as Deputy Chairman from 2004 - 2016 prior to being appointed to Group Chairman.
He holds both a Masters and Bachelor of Science degrees in Accounting at the University of the West Indies.
He is a board member of the following subsidiaries: JMMBTT Insurance Brokers Limited, JMMBTT Securities Limited, JMMBTT Money Transfer Limited, JMMBTT Fund Managers Limited, JMMBTT Limited, Capital & Credit Securities Limited, JMMBTT Puesto de Bolsa, S.A., Intercommercial Bank Limited, and Intercommercial Trust and Merchant Bank Limited, JMMBTT Investments (Trinidad and Tobago) Limited, JMMBTT Securities (T&T) Limited, and JMMBTT Bank (T&T) Limited, JMMBTT Money Market Brokers (Trinidad & Tobago) Limited, JMMBTT International Limited. He also chairs the Board of Trustees of the JMMBTT Pension Fund and the Risk, Audit and Finance committees of JMMBTT Board. Kisha Anderson - Director Dr. Marlene Attzs - Director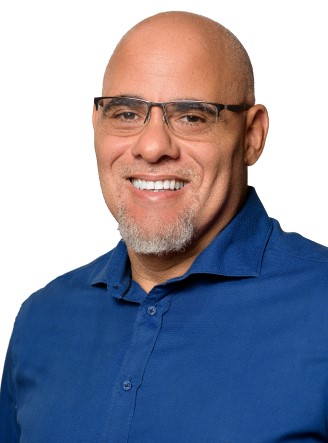 Keith Duncan - Group Chief Executive Officer
"Leadership is a privilege that carries with it a tremendous amount of responsibility; the resulting benefit is helping everyone to become better versions of themselves."
Keith joined JMMBTT as Trading Manager in 1993, and in 2000 became the Deputy Managing Director. He was promoted to Group Chief Executive Officer in 2005 and has responsibility for overall performance and charting the strategic direction of the Group.
A true visionary and strategist, he has built one of the strongest trading teams in Jamaica. His financial expertise has not only benefited the JMMBTT Group, but also the Jamaican financial sector. A former president of the Jamaica Securities Dealers' Association, he was involved in the partnership with the Financial Services Commission (FSC) in designing and implementing new structures and models to enhance the effectiveness of Jamaica's market players.
In March 2011, under his leadership, JMMBTT was conferred with the prestigious Jamaica Chamber of Commerce 'Best of the Chamber Award' in the 'Large' category.
Keith served as a Vice-President of the Private Sector Organisation of Jamaica during the period 2012-2014 and continues to contribute to Jamaica through various roles including his membership on the Economic Programme and Oversight Committee (EPOC).
He is a Chartered Financial Analyst and holds a B.A.(Economics) from the University of Western Ontario in Canada.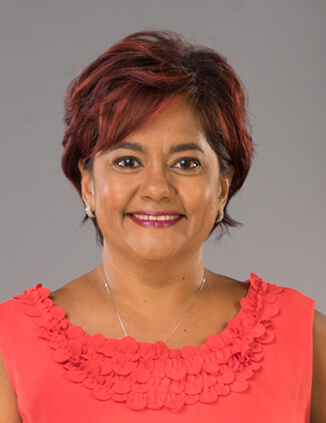 Carolyn DaCosta - Company Secretary
"We are always sensitive to the fact that, in enabling good corporate governance, we must balance the best interests of all our stakeholders."
Carolyn has provided the JMMBTT Group with two decades of stellar service, beginning her stint in 1995 as a Branch Supervisor.
She has held several senior positions including Branch Manager for JMMBTT's flagship location, Settlement Manager, Technical Operations and Compliance Manager. She has operated in the role of Group Company Secretary since 2008. In this capacity, she has overarching responsibility for ensuring that the organisation complies with standard financial and legal practices and maintains the defined standards of corporate governance. As such, she oversees the establishment, implementation and monitoring of the Group's compliance and regulatory framework.
In keeping with JMMBTT's commitment to effective corporate governance, she ensures the compliance of all relevant statutory and regulatory requirements, as well as the management of the internal audit process, monitoring changes in relevant legislation and the regulatory environment and taking appropriate action.
Carolyn's professional qualifications include a Bachelor of Laws from the University of London, A Bachelor of Arts from the University of the West Indies, and an MBA in Finance from the Manchester Business School. Additionally, she is a Fellow Member of the International Compliance Association and a Justice of the Peace for the parish of St. Catherine.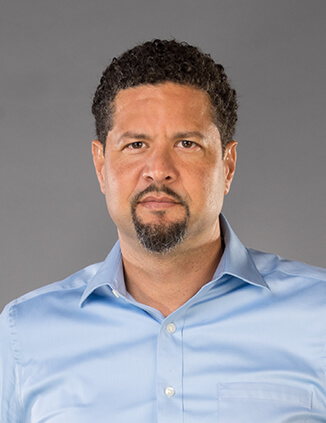 Julian Mair- Director
"Seeking out and capitalizing on the next big opportunity, to produce a win-win result, is what we do best at JMMB."
Julian brings over 20 years of  experience in the financial services sector to JMMB, in his capacity as our Group Chief Investment Strategist; a role which sees him play a pivotal role in the identification and structuring of major investment opportunities, to benefit of our clients. Julian is the Chairman of the Jamaica Stock Exchange (JSE). He is a founding member and current Vice-President of the Jamaica Securities Dealers Association (JSDA), and also serves various institutions as a director, including JMMB Securities Limited, JMMB International Limited, JMMB Puesto de Bolsa; Factories Corporation of Jamaica; Supreme Ventures Racing and Entertainment Ltd.
Denise Roopnarinesingh – Deputy Corporate Secretary
Rachel Maikhoo – Deputy Corporate Secretary
JMMB Bank ( T & T ) Limited
Archibald Campbell – Chairman
Ronald Carter – Managing Director
Keith Duncan
Hugh Duncan
Lorraine Kam
Marjorie Nunez
Wayne Sutherland
John Tang Nian
Catherine Kumar
Selby Wilson
Denise Roopnarinesingh - Corporate Secretary
Rachel Maikhoo – Deputy Corporate Secretary
JMMB Express Finance Limited
Archibald Campbell – Chairman
Keith Duncan
Hugh Duncan
Lorraine Kam
Catherine Kumar
Marjorie Nunez
Wayne Sutherland
John Tang Nian
Selby Wilson
Denise Roopnarinesingh - Corporate Secretary
Rachel Maikhoo – Deputy Corporate Secretary
JMMB Investments ( Trinidad and Tobago) Limited
Archibald Campbell - Chairman
Kisha Anderson
Dr. Marlene Attzs
Keith Duncan
Catherine Kumar
Leon Ambrose
Julian Mair
Wayne Sutherland
Carolyn DaCosta - Corporate Secretary
Denise Roopnarinesingh – Deputy Corporate Secretary
JMMB Securities (T & T) Limited
Archibald Campbell - Chairman
Kisha Anderson
Dr. Marlene Attzs
Keith Duncan
Catherine Kumar
Leon Ambrose
Julian Mair
Wayne Sutherland
Carolyn DaCosta - Corporate Secretary
Denise Roopnarinesingh – Deputy Corporate Secretary