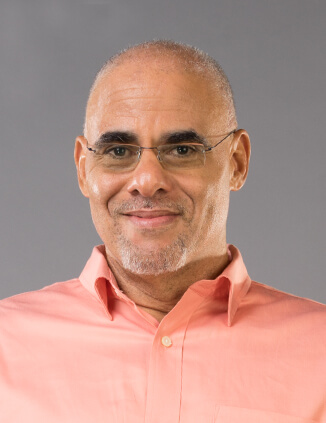 Keith Duncan - Group Chief Executive Officer
"Leadership is a privilege that carries with it a tremendous amount of responsibility; the resulting benefit is helping everyone to become better versions of themselves."
Keith joined JMMBTT as Trading Manager in 1993, and in 2000 became the Deputy Managing Director. He was promoted to Group Chief Executive Officer in 2005 and has responsibility for overall performance and charting the strategic direction of the Group.
A true visionary and strategist, he has built one of the strongest trading teams in Jamaica. His financial expertise has not only benefited the JMMBTT Group, but also the Jamaican financial sector. A former president of the Jamaica Securities Dealers' Association, he was involved in the partnership with the Financial Services Commission (FSC) in designing and implementing new structures and models to enhance the effectiveness of Jamaica's market players.
In March 2011, under his leadership, JMMBTT was conferred with the prestigious Jamaica Chamber of Commerce 'Best of the Chamber Award' in the 'Large' category.
Keith served as a Vice-President of the Private Sector Organization of Jamaica during the period 2012-2014 and continues to contribute to Jamaica through various roles including his membership on the Economic Programme and Oversight Committee (EPOC).
He is a Chartered Financial Analyst and holds a B.A.(Economics) from the University of Western Ontario in Canada.
Peta-Gaye Bartley - Group Chief Internal Auditor
"Ensuring that our operations run in accordance with all guidelines means that you can be confident in our commitment."
As a seasoned internal auditor, Peta-Gaye, in her capacity as Chief Internal Auditor, operates as an independent appraiser and leads the ongoing assessment of our accounting, financial, credit and operational activities, across the Group.
She holds a Bachelor of Science degree in Accounting and Management Studies from the University of the West Indies, Mona; and certification in internal auditing and fraud examination. Peta-Gaye is also a chartered accountant and a Fellow of the Association of Chartered Certified Accountants.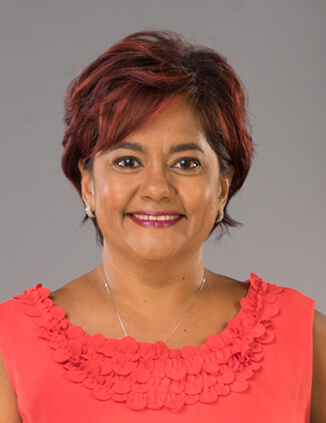 Carolyn DaCosta - Group Compliance Manager and Company Secretary
"Each day, all that we do is pinned on one primary focus, your protection; on that, we do not compromise."
Carolyn has provided the JMMB Group with two decades of stellar service, beginning her stint in 1995 as a Branch Supervisor. Since then, she has held several senior positions including Branch Manager for JMMB's flagship location, Settlement Manager, Technical Operations and Compliance Manager.
She has operated in the role of Group Company Secretary since 2008. In this capacity, she has overarching responsibility for ensuring that the organisation complies with standard financial and legal practices and maintains the defined standards of corporate governance. As such, she oversees the establishment, implementation and monitoring of the Group's compliance and regulatory framework.
In keeping with JMMB's commitment to effective corporate governance, she ensures the compliance of all relevant statutory and regulatory requirements, as well as the management of the internal audit process, monitoring changes in relevant legislation and the regulatory environment and taking appropriate action.
Carolyn's professional qualifications include a Bachelor of Laws from the University of London, A Bachelor of Arts from the University of the West Indies, and an MBA in Finance from the Manchester Business School. Additionally, she is a Fellow Member of the International Compliance Association and a Justice of the Peace for the parish of St. Catherine.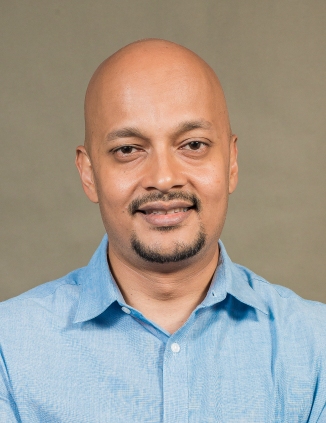 Dereck Rajack- Group Chief Risk Officer
"The conviction that we can support the greater vision for our region and the world drives us to deliver cutting-edge solutions."
Dereck has been the Chief Risk Officer at JMMB Bank Trinidad & Tobago since August 2016  and prior to that played several roles at CMMB (formerly owned by JMMB), First Citizens Bank inclusive of credit risk, market risk and overall business risk management functions.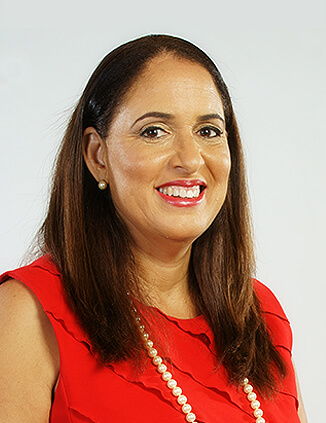 Donna Duncan-Scott - Group Executive Director, Culture & Human Development
"At the heart of any leadership framework, must be an unconditional love of people; our shareholders, our team members, our clients and our communities."
A true visionary and possibility thinker, Donna is guided by the philosophy that: "We were born to manifest the glory of God. It is not just in some of us; it is in everyone of us". She is committed to sharing this fundamental truth in all aspects of her life.
Since 2005, she has infused her zeal for empowerment and transformation into her role as Group Executive Director of Culture and Leadership Development. Currently, she leads the design and development of programmes and practices to deepen JMMBTT's unique culture of being in the world of team members and clients and having their best interest at heart.
Donna has a B.Sc. in Engineering, (UWI, St Augustine), and an MBA from the Richard Ivey School of Business at the University of Western Ontario, Canada. She holds the distinguished Chartered Financial Analyst accreditation.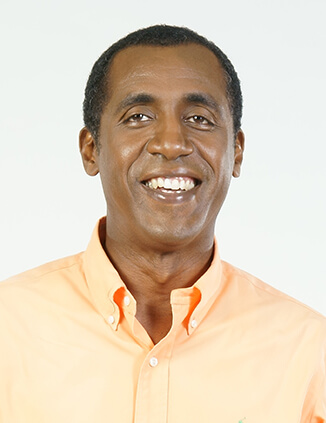 Patrick Ellis - Group Chief Financial Officer
"We create the link between JMMB's operations and its financial performance; our stakeholders, therefore, can remain confident." 
Since 2008, Patrick has held the post of Group Chief Financial Officer, a role which includes the oversight and execution of the company's strategic and financial operations. Chief among his responsibilities are the preparation of financial statements, regulatory reporting, and assessing the viability of possible acquisitions, as well as risk management for JMMB's operations in Jamaica, Trinidad & Tobago, and the Dominican Republic.
Before beginning his stint at JMMB, Patrick served as a director in the Audit Assurance and Advisory Department at Pricewater house Coopers (PWC), where he led the management of the audits of major companies in the financial and telecommunications industries in Jamaica and the wider Caribbean. His experience as a multi-sectoral relationship manager included preparing a company for private listing on the Securities Exchange Commission and audit certification pertaining to bond offerings in international capital markets.
Patrick holds an MBA (Finance) from the Manchester Business School and is also a Fellow of the Chartered Association of Certified Accountants (U.K.), a Fellow of the Institute of Chartered Accountants of Jamaica as well as a Certified Public Accountant.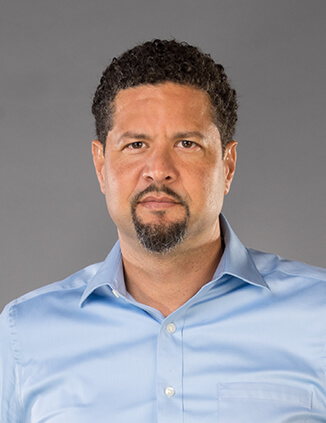 Julian Mair - Group Chief Investment Strategist
"Seeking out and capitalizing on the next big opportunity, to produce a win-win result, is what we do best at JMMB."
With over 20 years of experience in the financial services sector, Julian currently operates as JMMB's Group Chief Investment Strategist. In addition to his position at JMMB, he has played a significant role in the development of Jamaica's capital market.
His work experience includes positions at foremost Jamaican financial institutions, as Head of Treasury and Investment Services at Dehring, Bunting and Golding Limited (now Scotia Investments Jamaica Limited) and Senior Trader and Cambio Manager at JMMB. In addition, he has partnered and consulted with various international financial institutions and the Government of Jamaica, in structuring Global Bond Issues. A former Managing Director of Lets Investment Limited, his leadership resulted in the boutique operation becoming a global player in the trading of internationally issued securities.
 Julian is the Chairman of the Jamaica Stock Exchange (JSE). He is a founding member and current Vice-President of the Jamaica Securities Dealers Association (JSDA), and also serves various institutions as a director, including JMMB Securities Limited, JMMB International Limited, JMMB Puesto de Bolsa; Factories Corporation of Jamaica; Supreme Ventures Racing and Entertainment Ltd.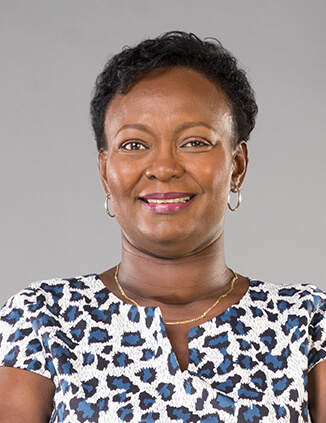 Janet Patrick - Financial Controller - Planning and Strategy
"Our focus on the day-to-day management of the organisation's finances provides a solid foundation for our mutual success."
Janet was appointed Financial Controller in 2007, being promoted from her initial position of Chief Accountant, which she held from 1998.
In her current role, her extensive experience in accounting and auditing are called upon, as she has direct responsibility for the preparation of the Group's budget and forecasts as well as management reporting.
Prior to joining JMMB, Janet garnered extensive experience in the financial sector, primarily as a member of the senior audit staff of KPMG Chartered Accountants, working on major audit assignments and several special projects, spanning the financial, manufacturing and hospitality industries.
Janet is a Chartered Accountant with a Diploma in Business Administration (Accounting) from the University of Technology, Jamaica.
Kerry-Ann Stimpson - Group Marketing Manager
"It is our privilege to always share with you who JMMB really is; an organisation that truly has the best interest of all at heart."
Kerry-Ann is an expert financial marketer whose strong passion for her craft has led to continued top-level performances, and a marketing career defined by excellence. With over 10 years marketing management experience in the financial services sector, Kerry-Ann added even greater heft to the JMMB marketing team in late 2012, when she assumed responsibility for marketing strategy development and execution for the JMMB Group, as Group Marketing Manager.
Her professional journey in marketing began at the former Dehring, Bunting & Golding Limited (DB&G), in 2002. Under her leadership, the marketing approach of the DB&G brand became synonymous with both a unique style of creativity and pushing the proverbial envelope. In 2007, she then took up the role of Assistant Vice President, Marketing and Public Relations, at First Global Bank Limited; then moved to an expanded role as Assistant Vice President, Marketing, for First Global Bank and First Global Financial Services Limited, in 2008.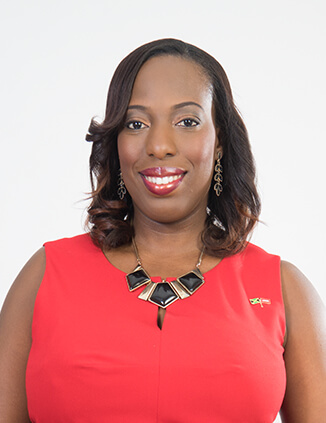 Claudine Tracey - Group Chief Strategy Officer
"We do our best to create value, by providing expert strategy management services to the Group; we win, when you win."
Claudine works with the entire leadership team and the board to create the overall corporate strategy, as well as pilots the Group through the strategic planning process. In addition, she consistently evaluates, manages, shares and executes strategic initiatives that will best support the Group's overall objectives.

 

She has a B.Sc. and an MBA from the University of the West Indies, Mona, in Economics and Psychology and Banking and Finance, respectively; which is complemented by certification in International Risk Management and is an accredited director.