Home ownership
is within reach
Bring your family home...
Tips when saving for a house
Create a budget: Figure out how much you need to save for a house, and then build a budget around that. Once you have reduced excessive expenditure, saving towards your deposit will be so much easier.
Make savings automatic: It's much easier if your house savings is automatically set aside. Create a dedicated account, so you always have enough put away.
If you come into more money, save most of it: Maybe you just received a nice bonus at work, or maybe your grandma just gave you an early (cash) birthday present. Don't splurge. Save it!
Find other ways to earn more money:  If you have a profitable skill or hobby, why not use it to make a little extra money? A part-time job can take the edge off of expenses around the house. If you can fix cars, bake, sew, or create handicrafts, you can easily create a secondary stream of income. You don't need to work to excess, but an extra few hours here and there can really pay off in the long-run.
Have enough for the down payment...and mortgage payments: It's easy to stop saving once you've hit your down payment limit. But remember, you've got mortgage payments to make now, too. Saving for both is crucial.
Let's not forget to save towards closing costs: On top of your down payment, you're also going to have to pay taxes and other closing costs.
Have an emergency fund: Having an emergency fund will let you be prepared for any little emergencies that pop up with homeownership (leaks, flooding, damage, etc.). Part of saving for a house is saving for what happens when things go wrong.
Talk to our experts: We want to help make your dream of homeownership a reality. We are here to listen to your goals and assist you in creating a plan that gets you to that goal.  Please speak with us, and let's explore your options together.


Home is possible 
Your new home is possible with JMMB.
Up to 100% financing or property cost of valuation
Additional access to financing to assist with valuation fees, mortgage indemnity insurance, legal costs, etc.
Longer-term: Mortgages can be extended to age 65
The option to increase your monthly instalments, as your career takes you up the corporate ladder.
Pre-qualify Now            Request Contact
Check out our Mortgage Made Eazzy Booklet
Here's what you will need: 
Two forms of Government Issued Identification
 Utility bill in your name
Job letter and most recent payslip (not older than a month)
 Six months bank statements
 Recent Valuation
 Deed for Property and Sale Agreement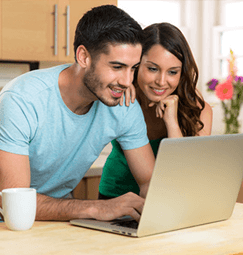 Why deposits matter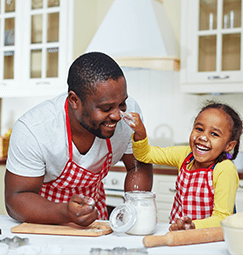 What kind of home is right for you?
Helpful Links

Talk with our Relationship Officers today
Let's set goals to get you that house

Looking to build your wealth?
Start Investing today.

For the little extra needs in life
Start your online unsecured application here