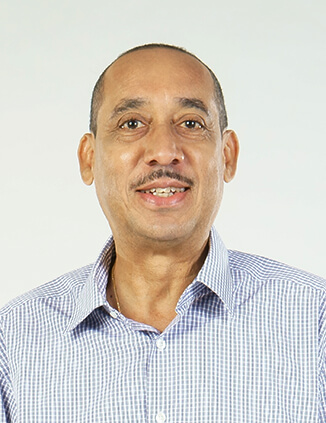 Hugh Duncan - Group Head Capital Markets
"The legacy of our co-founder, Joan Duncan, inspires to carry out her vision; that vision has created a financial group of companies whose values are like no other in the world."
Mr. Hugh Duncan has over 20 years' experience in the energy and financial services sectors. He brings a wealth of knowledge, financial management expertise, and valuable experience, having held senior positions at Citibank (Trinidad) from 1989 to 1998. His international postings included Manila, Philippines, where he served for five years as a senior executive member of Citibank's international staff.
He also held the position of Director, Capital Markets at FirstCaribbean International Bank for the Northern Caribbean region and subsequently Managing Director of Intercommercial Bank Group Limited from 2006 to 2011.
Mr. Duncan holds an MBA from Concordia University and a Bachelor of Commerce degree from Montreal's George Williams University.
He sits on the Board of Intercommercial Bank Limited and serves on their Credit and Risk Committees.