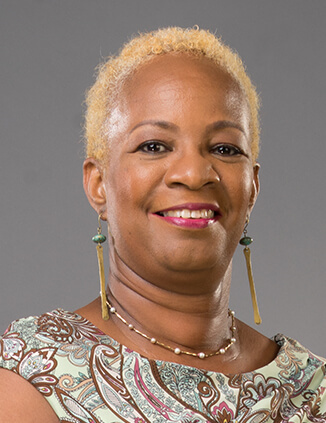 Anne Crick, Ph.D. - Director
"Corporate governance is the means by which we stay true to who we are as a company, rooted in unconditional love and mutual respect, for all our stakeholders and governing institutions."
Appointed to the JMMB Board in 2006, Dr. Crick chairs the Human Resource, Nominations and Corporate Governance Committees. She is an active member of the Jamaica Customer Service Association and an Honorary Fellow of the Jamaica Institute of Management. She is also a Senior Lecturer at UWI and a former Associate Dean and former Head of Department for the Centre of Hospitality and Tourism Management (Nassau) and the Department of Management Studies (Mona).
Anne Crick holds a B.Sc. in Hotel Management from the University of the West Indies, an M.Sc. (Hons.) from Pennsylvania State University, and Ph.D. in Organizational Management from Rutgers State University.
She values the development of youth, client care, integrity, and trustworthiness.