For the times you
need a little extra
Loans can come in handy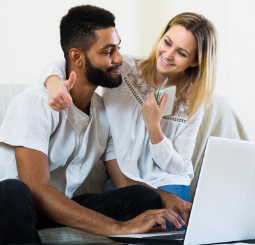 Unsecured Loans-
Under $50,000
Get unsecured loans from $2,500 to $50,000 for up to 3 years. 
Complete the online application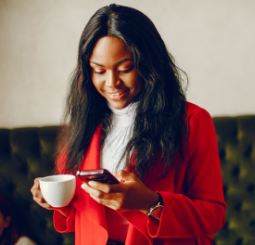 Unsecured Loans-
Over $50,000
Get unsecured loans from $50,000 to $100,000 for up to 4 years.  
One business day to conditional approval. 
Start your application here
"Today I got my new car. usually i would be happy with the car but i am even more happy with the service I recieved from jmmb. my loan was processed so quickly" - Marsha
Drive Easy Car Solution
JMMBTT Drive Easy car solution offers two key elements:
If you need a car, JMMBTT Drive Easy is your best option. It gives you access to affordable loans and an insurance broker, so you can drive away with a new or used car.
Benefits
Insurance Quotation available

Assistance with first year's insurance premium

Encouragement to save for the subsequent years' insurance premiums
Features
Car Loan
Insurance Premium Financing***– with a JMMB DriveEasy Car Solution, you can access an unsecured premium financing loan for a term of ten months once you have met the qualifying requirements.
Booster Savings Account
Terms up to 7 years*
Creditor Life Insurance
Access to Group Motor Vehicle Insurance***
***Optional Feature - clients have the option of non-acceptance of this item
Your Dream Roll on Roll Off Car can be yours. Find out how here

Schedule an appointment to learn more
Interested in a Used car. Click Here
Cash-Secured Loan
Weather any storm with JMMB.
Get up to 100% loan to value of the cash you have saved. 
With a cash-secured loan, you can use your savings as collateral to borrow. The best part is with JMMB you can achieve any life goal. 
Benefits
Helps you build your credit 
Helps you to improve your credit.
Helps you to keep your savings intact  
Features
Cash Collateral - loan to value 100% for Cash held in JMMB account
USD Cash held at JMMB Bank-  loan to value 90% for Cash held in JMMB account
Cross Currency (USD) Loan against TTD-  loan to value 85% for Cash held in JMMB account
Cash Collateral - loan to value 50% for Cash held in UTC 1st Scheme
Cash Collateral - loan to value 70% of Net asset Value - Mutual Funds/ Money Market Funds 
Cash Collateral - loan to value 60% for Traded Shares
Maximum Tenor: 7 years (84 months)***
***Conditions Apply 
***Commitment fee - 1% of principal being loaned.  
Residential Mortage 
A JMMB Mortgage from JMMB Bank helps to take the hassle out of buying your home or property.
With a JMMB Mortgage, you can enjoy benefits such as:
A streamlined, hassle-free process
Flexible financing options
Lower transaction fees
Quicker approval
Option to access a loan to cover your closing costs
Benefits
Makes homeownership affordable
Homeownership builds wealth over time and equity every month
First-time acquisition of house is a recognised tax deductible up to TT$18k per annum
Rate of Mortgage Market Reference Rate (MMRR) plus JMMB Bank Margin
Account information readily accessed via Moneyline Online Banking
Features
100% financing  
Down payment for land-only – 15%
Ability to switch current mortgage to JMMB Bank
Rate – Mortgage Market Reference Rate (MMRR) plus JMMB Bank Margin
Additional term loan available (maximum 7 years) to meet valuation report fees, mortgage indemnity insurance, stamp duty and legal costs
Lump-sum payments and early repayment permissible after first 5 year
Chat with a Relationship Officer



Start your savings goal
Open an account today

Looking to build your wealth?
Start Investing today.