Manage your finances
Electronic Services
The JMMB BankNet online banking experience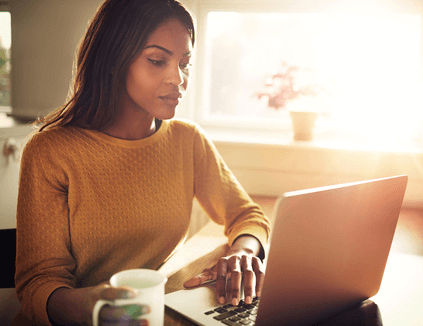 What is JMMB BankNet?
JMMB Bank Net is a full online banking experience. You can check your accounts, anywhere, anytime.
Don't have time to run to the bank? No problem. With JMMB BankNet, you can bank from anywhere.
Imagine this: you just got home, you sink into your chair, and you read the news. There, you see the advertisement for your dream car, at a third the price it should be. But you have to buy it today. Do you have enough to cover the costs? You'll know in a heartbeat with JMMB BankNet.
As long as you have an internet connection, you can bank with JMMB BankNet allowing you to make wire transfers whenever you need to.
Visit your branch to sign up and receive login instructions. 
Have not signed up yet?
Submit an email to ttbankhelpdesk@jmmb.com requesting to sign-up for online banking access.
The email should include:

Client account number/profile number
Copy of a valid form of identification
Indication of the branch the client prefers to visit to complete sign-up
  Once your request is submitted and validated, your Home Branch will call you to arrange your visit to the branch to complete your Questions and Answers
You would be required to complete the Indemnity Form to complete the process.
  
Retail Banking Clients:
 To learn more, we ask that you contact any of our Branches directly at 800-JMMB (5662):
Chaguanas branch –  42406        
Port-of-Spain branch –  42308
Tunapuna branch –  42331          
South Park branch -  42410
e-Services Help Desk Unit – 42554/42555
Business Banking and Corporate Clients
For Commercial Clients, who have not yet signed up for our online banking solution. Please contact your Account Executive directly.
What can I do on JMMB BankNet?
BankNet is like having your own personal bank right on your internet browser. Here are some of the service offers JMMB Bank clients have direct online access to:
Make transfers with the click of a mouse, which means
Make wire transfers, both international and domestic (to commercial banks in $TT)
Send internal transfers, within the JMMBTT network
Make bill payments to the Utilities
Know everything about your account, so you can
View your account numbers
Generate reports
See your transaction history
Receive real-time updates, including
Transaction activity
Online Security Tips: Securing Your Online Experience
For every new benefit of the internet, there's a potential new risk involved. That's why it's important to arm yourself with all the information and tools you will need to protect yourself.