Manage your finances
Electronic Services
The MoneyLine online banking experience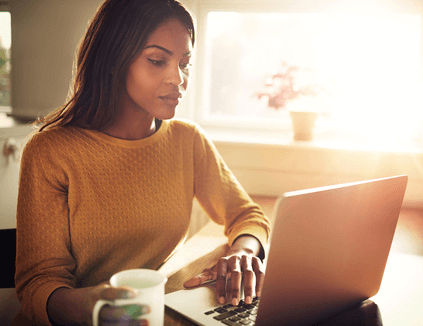 What is MoneyLine?
Moneyline is a full online banking experience. You can check your accounts, anywhere, anytime. Don't have time to run to the bank? No problem. With Moneyline, you can bank from anywhere. As long as you have an internet connection, you can bank with Moneyline. 
What can you do online?
Banks allow you to use your online account for the following purposes:
Check your balances
Pay bills
Transfer money to other accounts
Check your bank statements
Check any investments you may have linked to your bank account
What's new on JMMB MoneyLine?
We work to continuously upgrade our services.  Here is a list of improvements already achieved since the implementation of JMMB Moneyline:
All local and international wires will be processed automatically.

Transactions can be processed the next business day, instead of an enforced period of two (2) business days in the future.

Clients with cheque-enabled accounts can request a new cheque book on Moneyline.

Clients can now place a stop payment on their personal cheques provided the cheque has not yet been honoured.

Clients can now unlock accounts that have been locked due to inactivity.

Information on TT Stock Market will be available (prices for all stocks, detailed information on each stock, and the full buy and sell order queue for a stock).

For internal transfers, the client's own accounts (Investments and Bank) will always appear at the top of the payee list.

For Internal Transfers where the Account name and number mismatch, the error message displayed will now be "We could not locate the account for the payee entered. Please verify the information with the payee and try again."

Clients will be able to add or remove existing accounts from being visible on their Moneyline profile.

When searching for a transaction, the search is no longer case sensitive.
Online Security Tips: Securing Your Online Experience
For every new benefit of the internet, there's a potential new risk involved. That's why it's important to arm yourself with all the information and tools you will need to protect yourself.